Patchwork Health raises £20m to tackle the NHS staffing crisis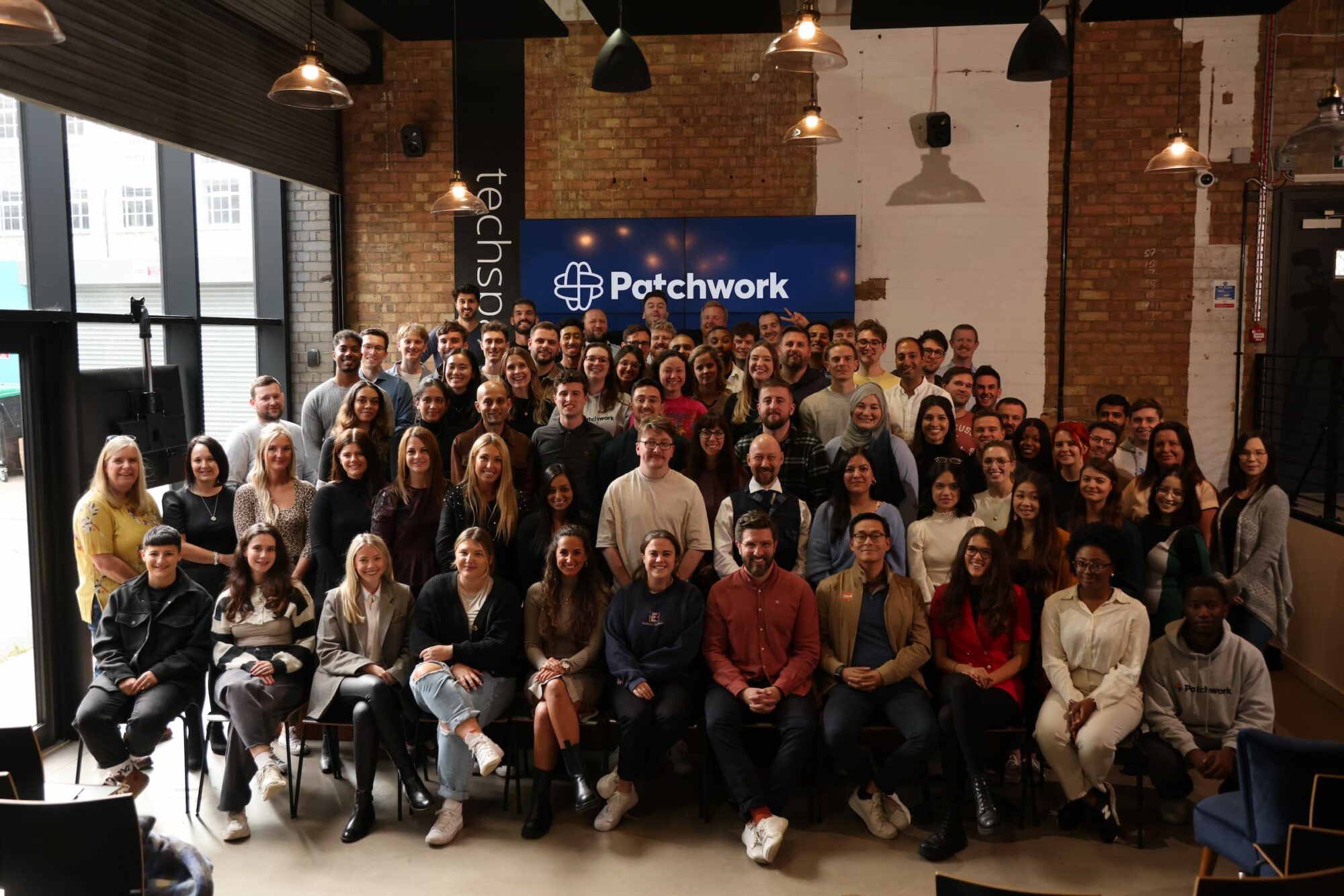 As featured in the Evening Standard, Business Leader, and more. 
Patchwork Health, a pioneering healthcare workforce platform built by NHS doctors, has raised a £20m Series B round to accelerate its work tackling the NHS staffing crisis. The round was led by Perwyn and backed by Praetura Ventures and KHP Ventures. They were joined by a range of prominent angel investors, including Monzo founder Tom Blomfield and Social Chain Co-founder Dominic McGregor.
Founded in 2016 by NHS medics Dr Anas Nader and Dr Jing Ouyang, Patchwork partners with over 100 healthcare sites across the UK. Their technology and services transform healthcare staffing.
This investment comes at an important time: nearly half of NHS staff have reported feeling unwell as a result of work-related stress in the last 12 months and 1 in 5 have said they are likely to leave their organisation in the next year. This staffing crunch is occurring against the backdrop of record waiting lists, with 6.6m people waiting to start treatment.
Patchwork, which in March 2022 was named Staffing Solution of the Year by the HSJ, works to reverse these trends. It provides tech-powered solutions that address staffing challenges and allow NHS teams to manage their permanent and temporary workforce through one fully-integrated platform.
This includes powering tech-enabled 'staff banks' for temporary workers – the vital clinicians who step in when a shift can't be filled by a permanent member of staff. The Patchwork model radically reduces reliance on the expensive locum agency 'middle man' and instead gives hospitals the power to increase engagement with existing temporary staff, access new networks of clinicians directly, and broadcast all their shifts through an app. This saves hospitals money and speeds up how quickly vacant shifts are filled. Trusts using the Patchwork system can see increases of up to 48% in the number of temporary shifts for doctors getting filled.
Patchwork also helps NHS Trusts and Health Boards team up with others in their region to create 'collaborative staff banks'; making it possible for them to pool their networks of temporary staff and allow clinicians to safely move between hospitals easily and work where they are needed most. Patchwork is behind the largest collaborative staffing bank in the UK, having brought 24 organisations in the North West together to help ease staffing pressures in the region.
And for permanent healthcare staff, the Patchwork platform offers rostering software and solutions which transform how they work. Their technology enables staff to have their personal needs and preferences factored into their rota, promoting better work-life balance and stemming the flow of staff resigning due to burnout. Crucially, Patchwork makes this flexibility for clinicians compatible with safely staffed wards by giving rota managers the tools and access to data they need for effective and dynamic workforce planning. This represents a huge step-change for healthcare, where rigid rostering has long been a hallmark of staffing.
As a whole, the Patchwork solution saves the NHS money, ensures healthcare settings are safely staffed, and offers all clinicians a desperately needed route to a more flexible and sustainable way of working.
The team behind Patchwork has experienced first-hand the difficulties inflexible schedules can bring to clinicians and healthcare organisations alike. Co-Founder and CEO, Dr Anas Nader, comments:
"NHS staff are resilient, resourceful and deeply committed to their work. But they're not super heroes. As the world of work shifts around them, NHS staff are locked into rigid schedules whilst demand escalates. This is pushing clinicians out of healthcare careers as they're too exhausted to continue. And that heaps further pressure on those who remain. It's a vicious cycle we can ill-afford. Too many clinicians have, like myself and my co-founder, found themselves trapped in a schedule which can grind you down and push you out of a career you love. 
"NHS staffing isn't working for NHS staff; but it can be fixed with the right tools. At Patchwork, we work closely with NHS organisations to design technology-powered solutions that allow all staff to have their needs, preferences, and wellbeing put front and centre of workforce strategies. Our solution gives the NHS the power to make this sustainable staffing a reality, whilst improving staffing levels and safeguarding the quality of patient care. We're so grateful to Perwyn and all the investors involved in this round for enabling us to scale up this mission and help even more healthcare professionals work in a sustainable way."
Martin le Huray, Partner at Perwyn, comments:
"Anas, Jing and their team are building a truly game-changing solution for the NHS. The  traditional way of staffing our NHS is outdated and is contributing to the pressures our health service is facing. Their track record of working closely with the NHS to affect change is very impressive and we are delighted to have led this round. We believe that Patchwork is well on its way to playing a pivotal role in creating a stronger, more sustainable healthcare system for future generations."
David Foreman, Managing Director at Praetura Ventures, who are backing Patchwork for the third time, comments:
"As long-standing partners of Patchwork, we want to continue to support their team as they scale. Their team is motivated by a unifying purpose; to make life better for NHS staff and to secure better outcomes for patients. This fuels everything they do and is the passion behind their ongoing success. We can't wait to continue on this journey with them as they go from strength to strength."
Daniel Dickens, Co-Managing Partner at KHP Ventures, who are supporting this deal, comments:
"As an early-stage fund anchored by one the UK's largest healthcare systems, it was a natural fit to support two brilliant clinical entrepreneurs in Anas and Jing, and their talented team, to scale a platform that addresses one of the biggest challenges facing the NHS. We were incredibly impressed with their roadmap and traction to date, and look forward to working with Patchwork's team and our partners to help accelerate their growth and impact for NHS staff and patients."
Patchwork, which has scaled its team to over 100, will use this investment to further strengthen their customer-facing teams, ensuring all healthcare partners continue to receive the hands-on, proactive support needed to make each roll-out a success. Alongside this, the investment will accelerate the development of new products and features for their healthcare clients and help Patchwork to support more organisations across the UK, expand into international markets, and bring their services to new areas of health and a wider range of sectors.
Perwyn was advised by Squire Patton Boggs (legal), Crosslake Technologies (tech), Deloitte (FDD and tax), PwC (CDD), and Pearson & Pearson (Advisory).