The staff bank solution built for safe, sustainable, modern staffing
Increase your fill rates quickly, safely and cost-effectively whilst supporting flexible working.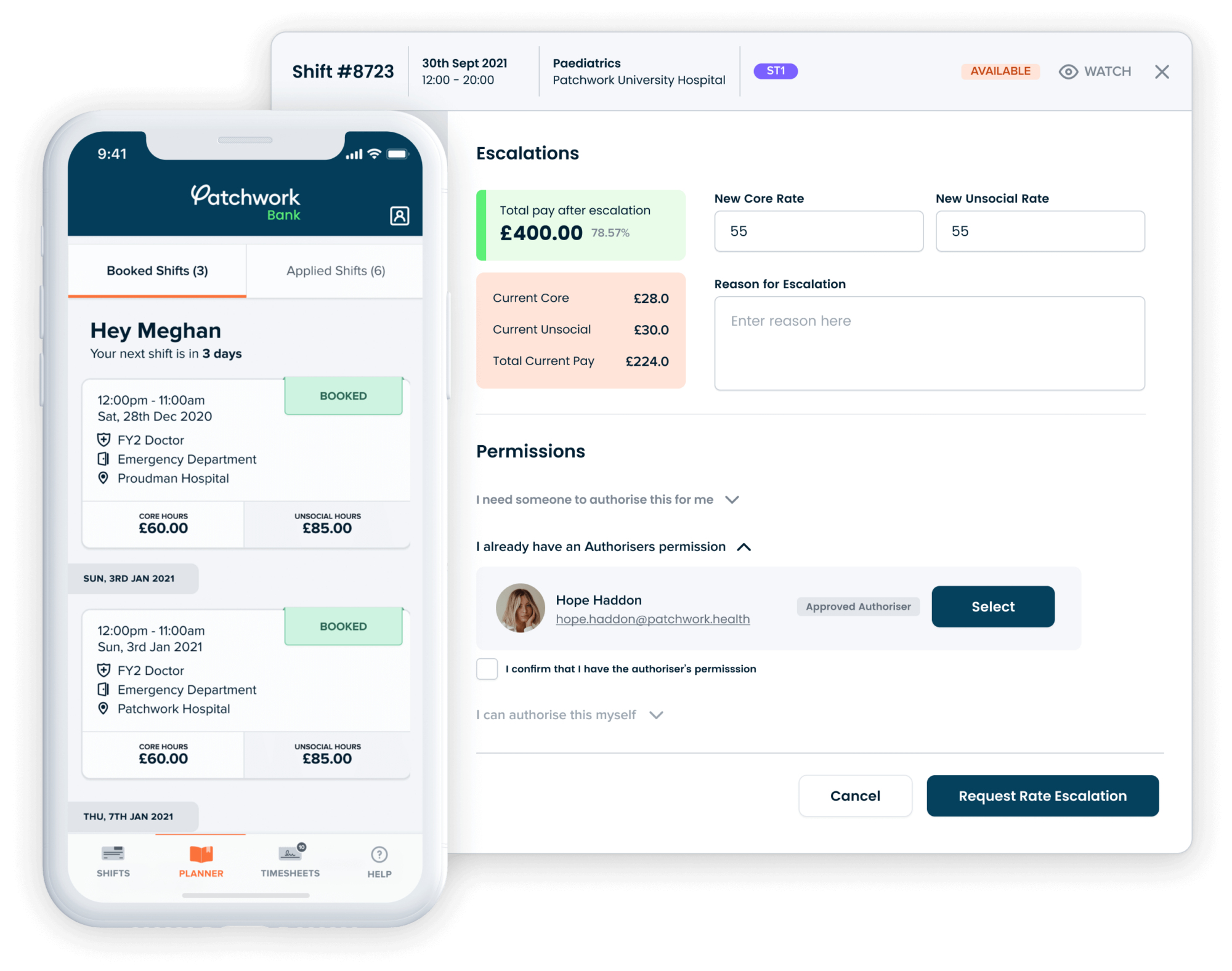 Easy-to-use tech and ongoing support - every step of the way Patchwork has transformed our staff bank! The Trust has reduced its agency spend by significantly improving our bank fill rates. Our service managers have better control over their locum activity, and the clinicians love the app too.
Finally achieve the shift fill rates you need – without the price tag
Remove the barriers to growing your pool of available bank staff
Patchwork's open marketplace model safely enables applications to join your staff bank from anywhere, on any device. Approved workers are able to book shifts, upload mandatory documents, and manage timesheets and payment electronically. Plus, we offer additional recruitment support if you need it.

Keep pay rates under control and reduce escalations
In-built standardised rate cards provide consistency and control. Manage your pay rates in line with NHSEI targets using our exclusive rate control tool. Our data-rich solution allows you to track your workforce spending with ease, ensuring you never lose sight of the most important information again.

Capture the full story of your temporary staffing activity
With a dedicated workflow for hourly, sessional, on-call and itemised shift types, our system will support all of your temporary staffing operations in one place, increasing shift fill rates and reducing agency spend across the board.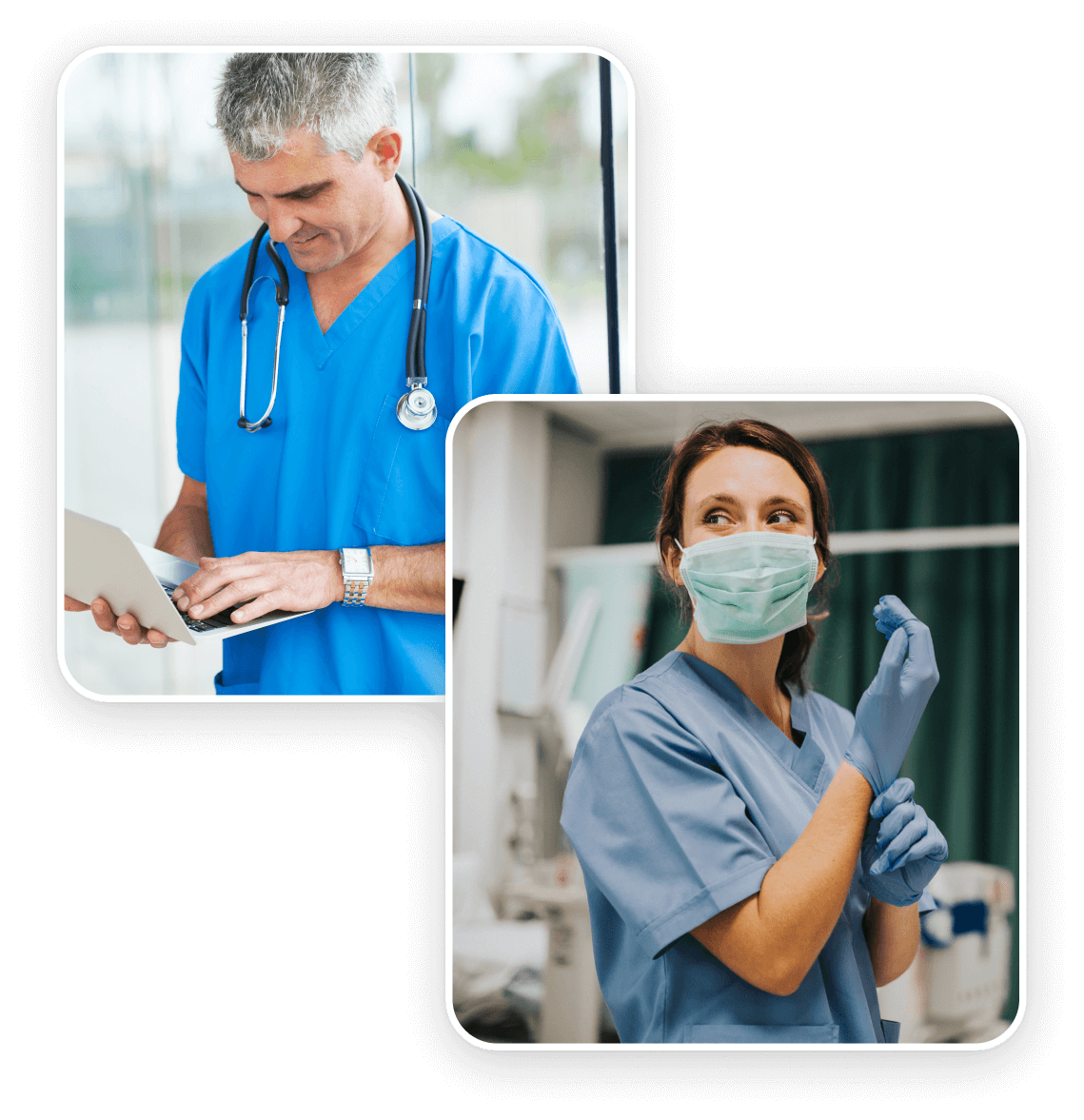 Banish time-consuming admin tasks for good, and get back to what actually matters
One easy-to-use system
Manage all of your temporary staffing operations – from bank and rota to agency staff – all in one easy-to-use system.

Automate a range of manual processes
We've accounted for every shift type, making it easier and safer for you to manage your workforce.  Say goodbye to duplicated data and the risk of error with workflows that account for hourly, itemised and on-call shifts. Say hello to functionality that saves you time, like block bookings mode, automated reporting and in-system communication.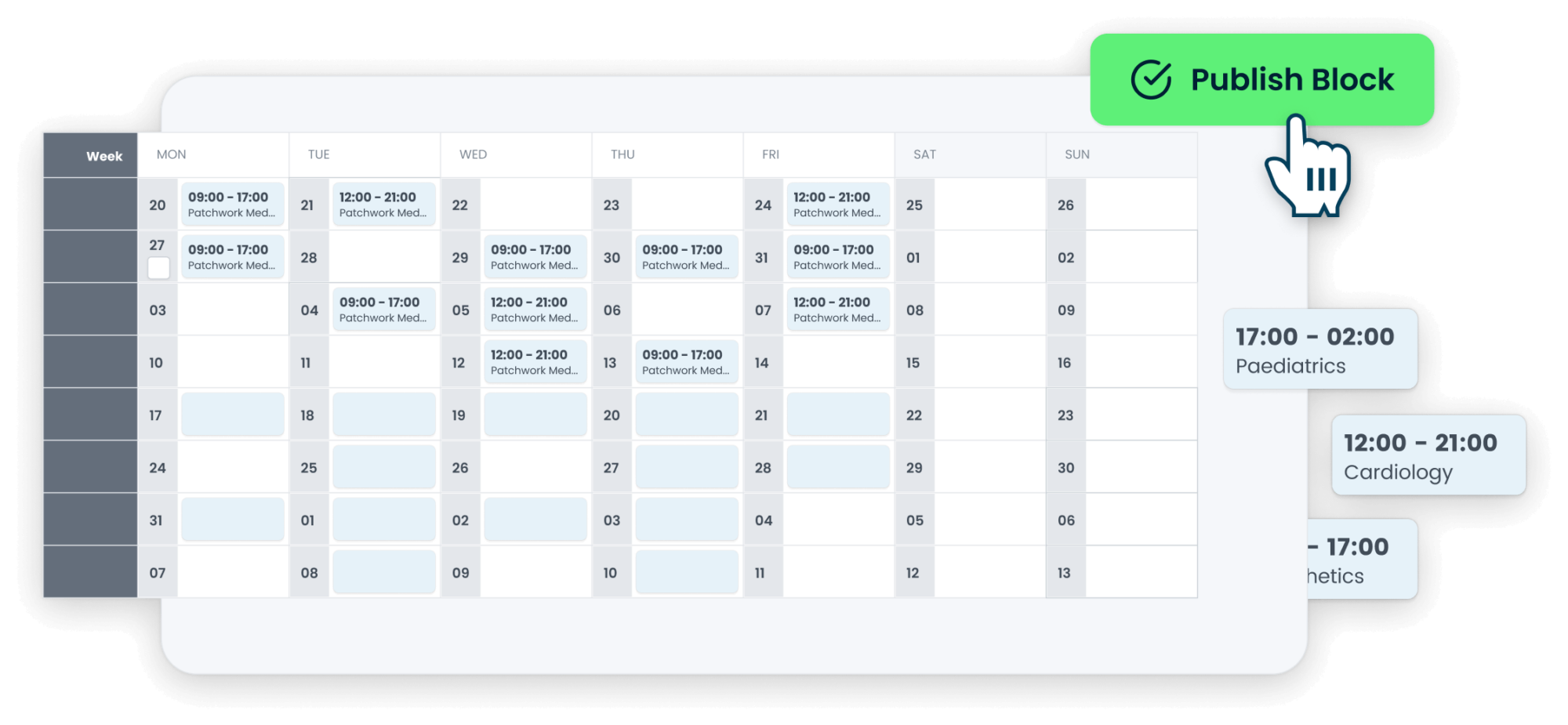 Improve wellbeing and retention by making clinicians feel valued and supported
Empower clinicians to pick up shifts safely and flexibly
We help you care for every clinician by accounting for their personal and professional needs as much as possible, allowing you to support your staff as people, improve retention, and reinforce patient safety.