Agency management,
finally made simple
Transparent agency management for predictable and safe staffing.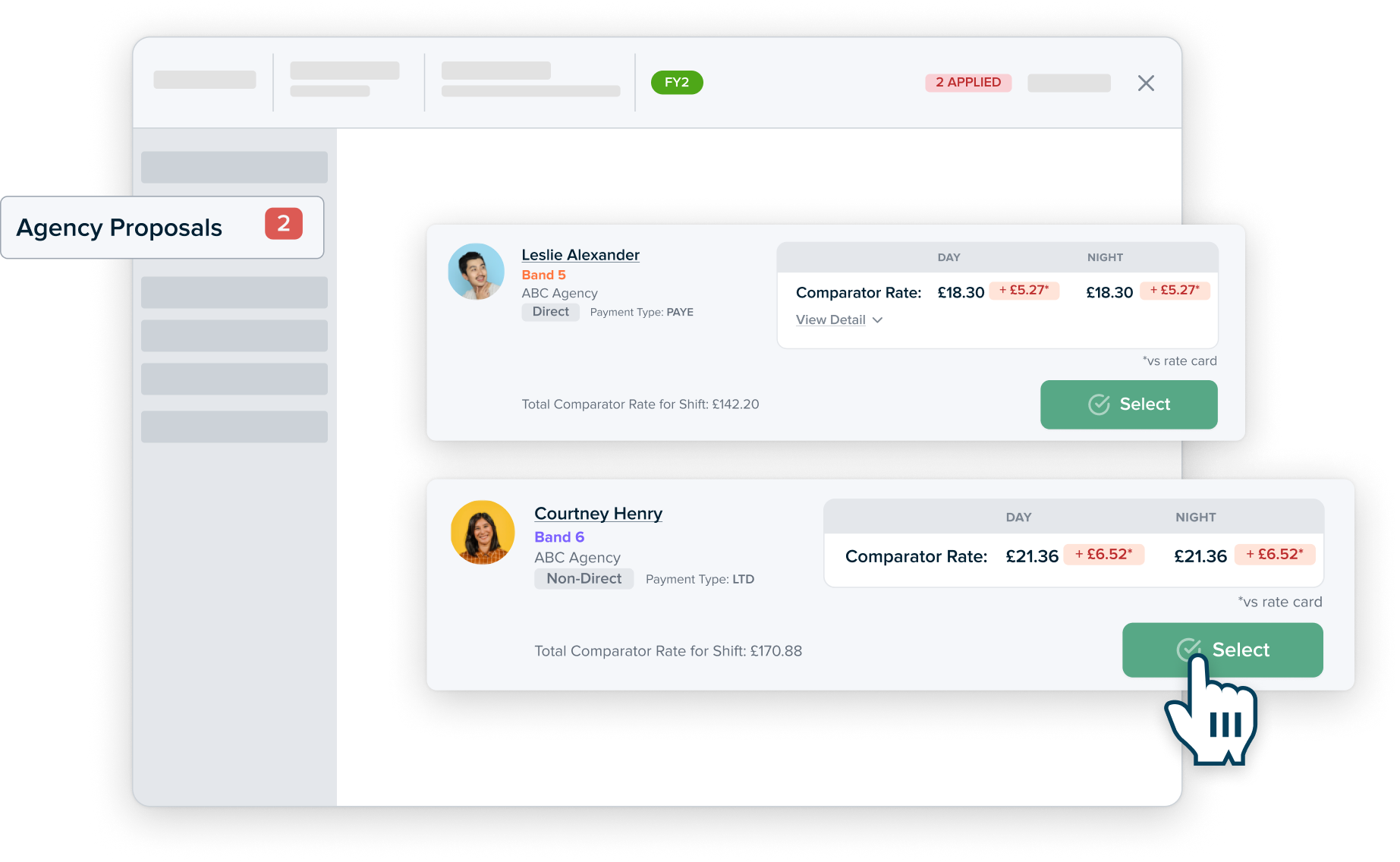 We built Patchwork Agency Manager to be a powerful staffing safety net, ensuring you can access an agency when you need to – at the best possible price.
Source the right agency worker for you – quickly, safely and affordably
Finding agency workers to fill vacant shifts can be daunting, time-consuming and expensive; that's why we're putting agency management back in your hands. So, when shifts can't be filled through your staff bank, there's finally an easy way to manage your agency staffing process.

You're in control of your agency staffing with:
Full financial control over your temporary staffing ecosystem
Automatically select the most affordable worker
With full visibility of the staffing process from end-to-end, when last-minute vacancies strike, the most affordable bank worker will always be requested first. If the shift can't be filled through the staff bank, sourcing an agency worker that meets your needs is now easier than ever.

Save money with effective rate management
Get full visibility of agency staff, shift proposals and direct engagement status, so you can choose the most cost-effective agency worker. One centralised system enables you to select workers that meet specific rate requirements, including a breakdown of agency, worker & VAT charges.

Full visibility of agency usage and costs to meet NHSEI standards
Patchwork Insights, our market-leading information management and reporting tool, gives you complete visibility of agency usage and costs. Make informed decisions in line with financial targets, and easily create NHSEI-compliant agency returns.

Agency management doesn't need to be this hard
Instantly access approved agencies to save time
Agencies that have been previously approved by you can propose suitable candidates conveniently through our Web App. Our Integrated Hub allows you to request, review and sign-off agency workers in real-time, making it simple for you to efficiently manage bookings.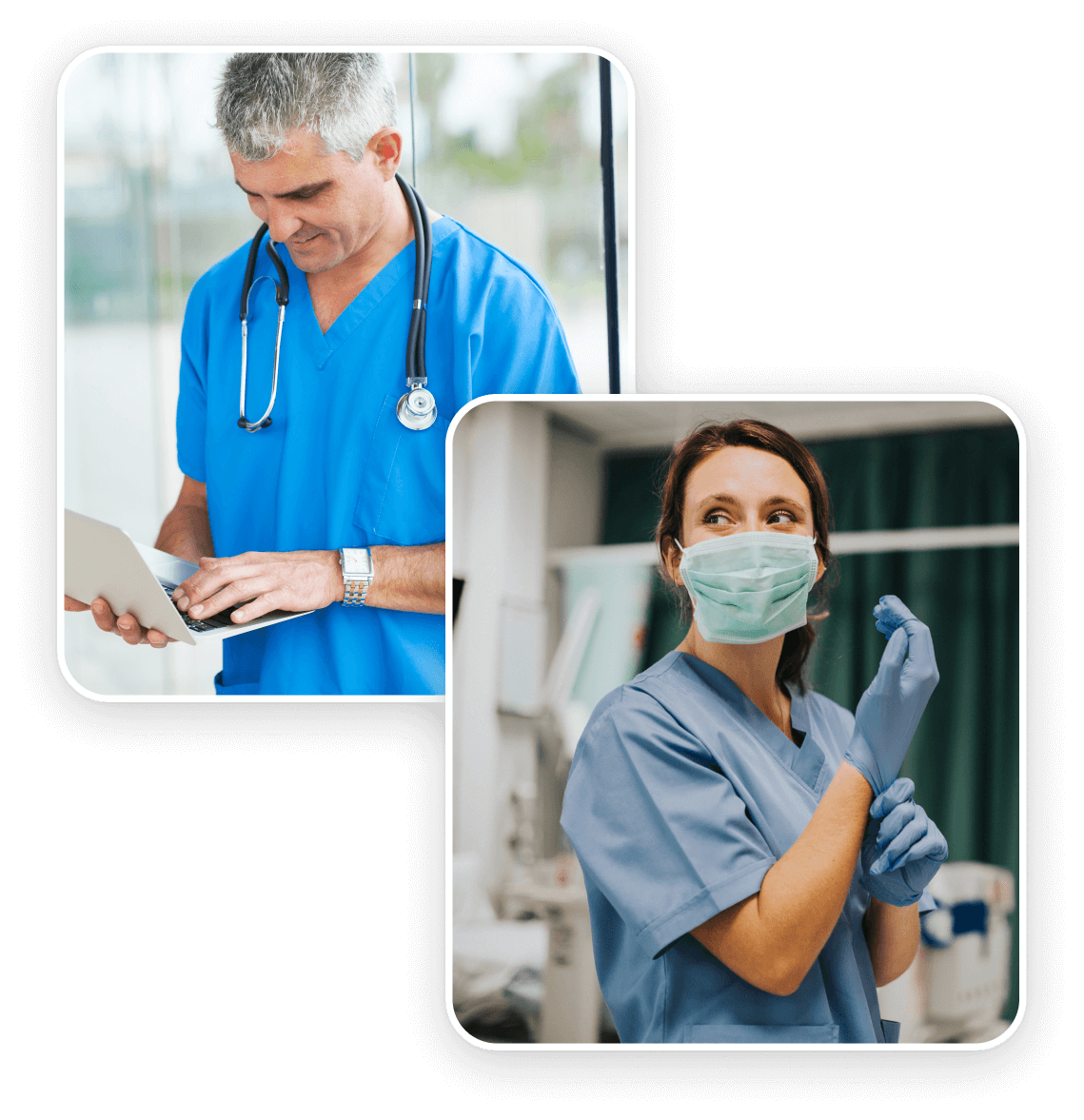 Straightforward agency tiering for compliant, safe staffing
Our approved agency workflow allows you to create up to ten agency tiers using trusted frameworks. By tiering your agencies in order of priority, you gain greater predictability over shift-filling, guarantee the most appropriate and cost effective worker every time, and build positive relationships with your trusted agencies.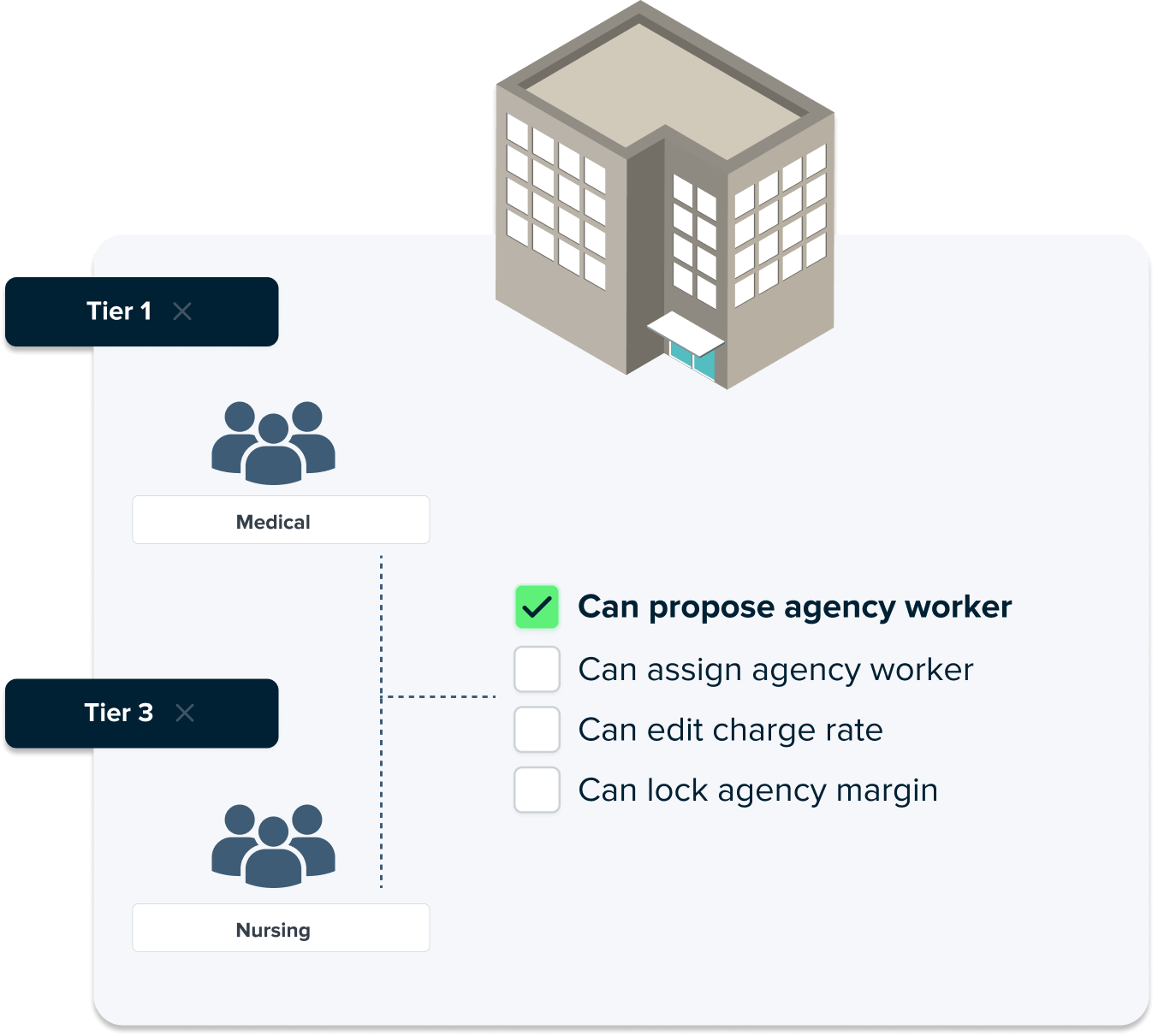 Lighten the administrative load for everyone
Minimise admin work for everyone involved in the agency management process. Our three fully interoperable, easy-to-use components mean no more spreadsheets or ad hoc emails to and from agencies.