The complete rota building and rostering platform built for your entire workforce
Build rotas, schedule workers, organise leave and monitor exception reporting - all in one powerful solution.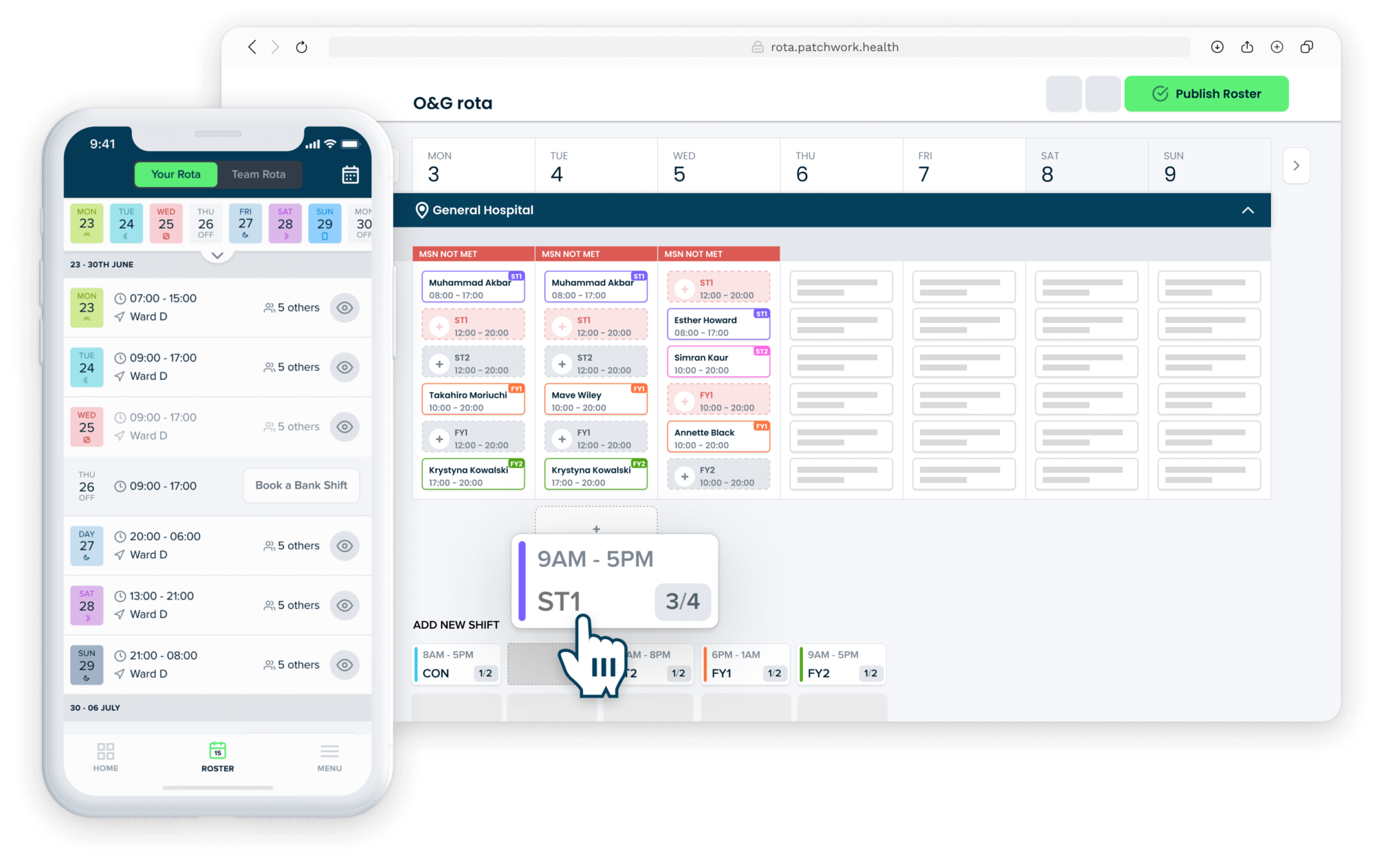 I can't believe how much time was wasted by not using this system.
A solution that everyone actually uses
We know that spreadsheets can be popular for a reason. Unlike other providers, we understand that there's no point in forcing a shoe that won't fit. That's why we built our system to be as easy as Excel, with all the additional features needed to run a safe and cost-effective service. With all staff engaging with your system, you get better visibility, better data, and better outcomes.
Efficiently roster everyone - all in one place
We're leaving clunky tech and awkward workflows in the past, so you can do your most efficient work yet. Built with all staff groups in mind, Patchwork Rota's complete functionality means you can finally capture the full staffing story and manage all rota-building, rostering, leave and overtime activity in one place.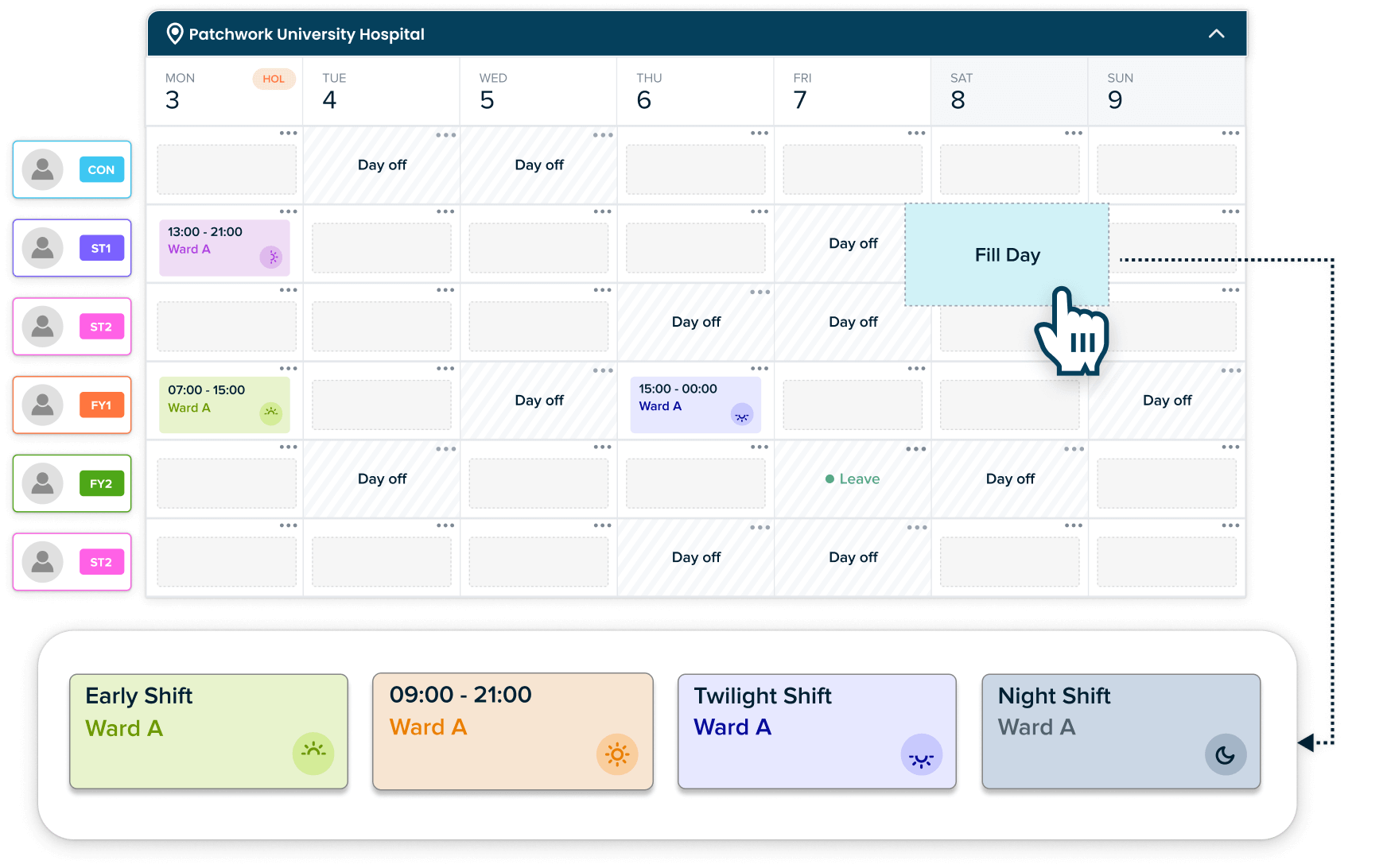 Manage the entire rostering process seamlessly with:
Champion safe staffing for everyone
Better adoption, better visibility
Benefit from complete visibility of who's working and when with a system everyone actually uses, complete with a range of features designed to give you clarity. Stay on top of leave, see substantive, and bank staff all on one roster, and switch between different roster views to get a 360 view of your service.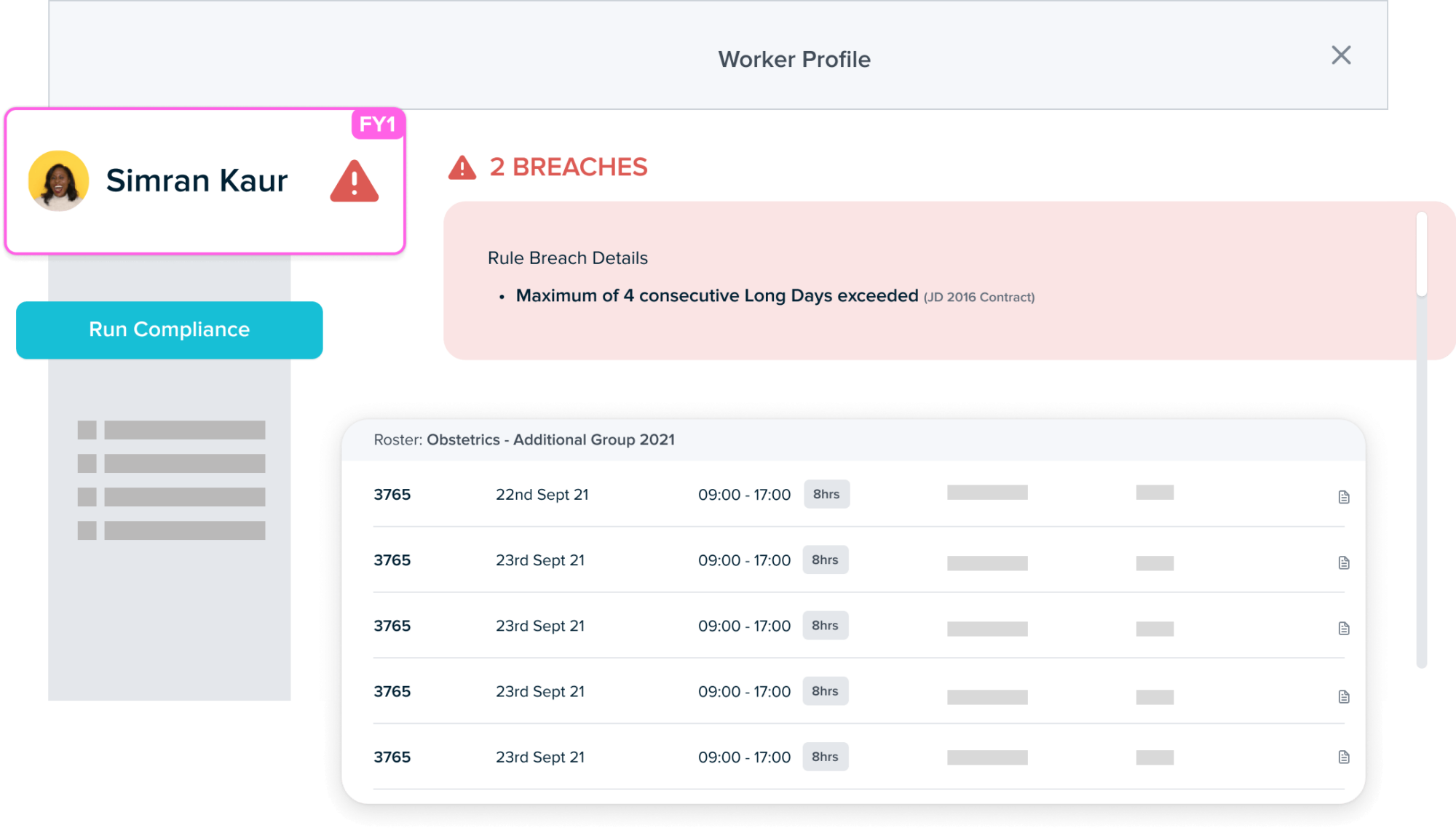 Stay compliant - consistently
Uphold health and safety standards for your staff with tech built to keep you compliant. Patchwork Rota includes features that make adhering to minimum requirements for working hours, rest periods, and annual leave clear and simple.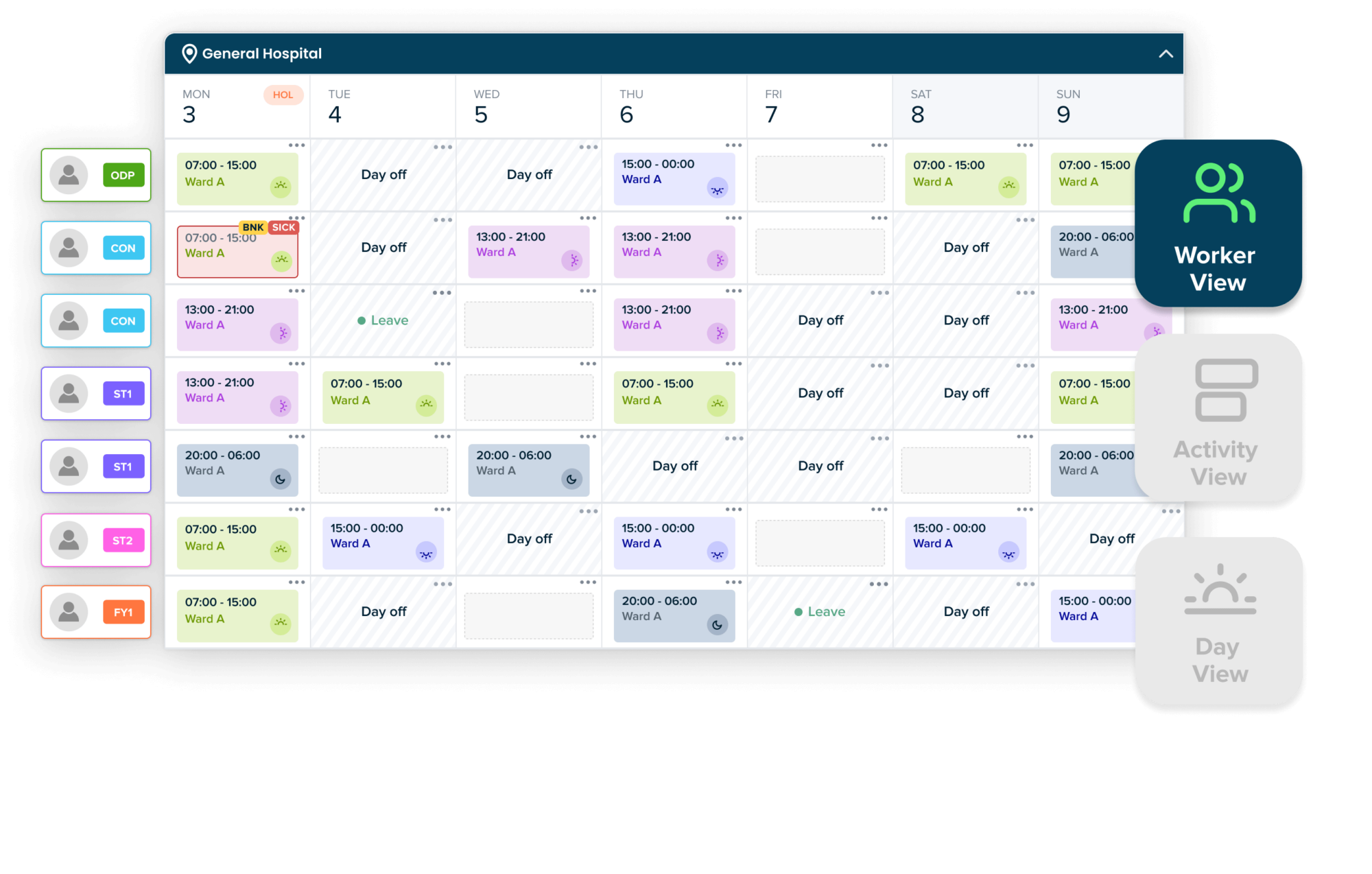 Make exception reporting and managing overtime easier for everyone
Our feature-rich exception reporting functionality removes all the barriers to raising reports, empowering your doctors to speak up and be compensated for the work they do. Make use of the same seamless workflow to manage overtime for other staff groups. Fully integrated into Patchwork Rota (no add-on modules here), we keep everything in system, so you never miss a report or lose sight of the data you need to drive improvements.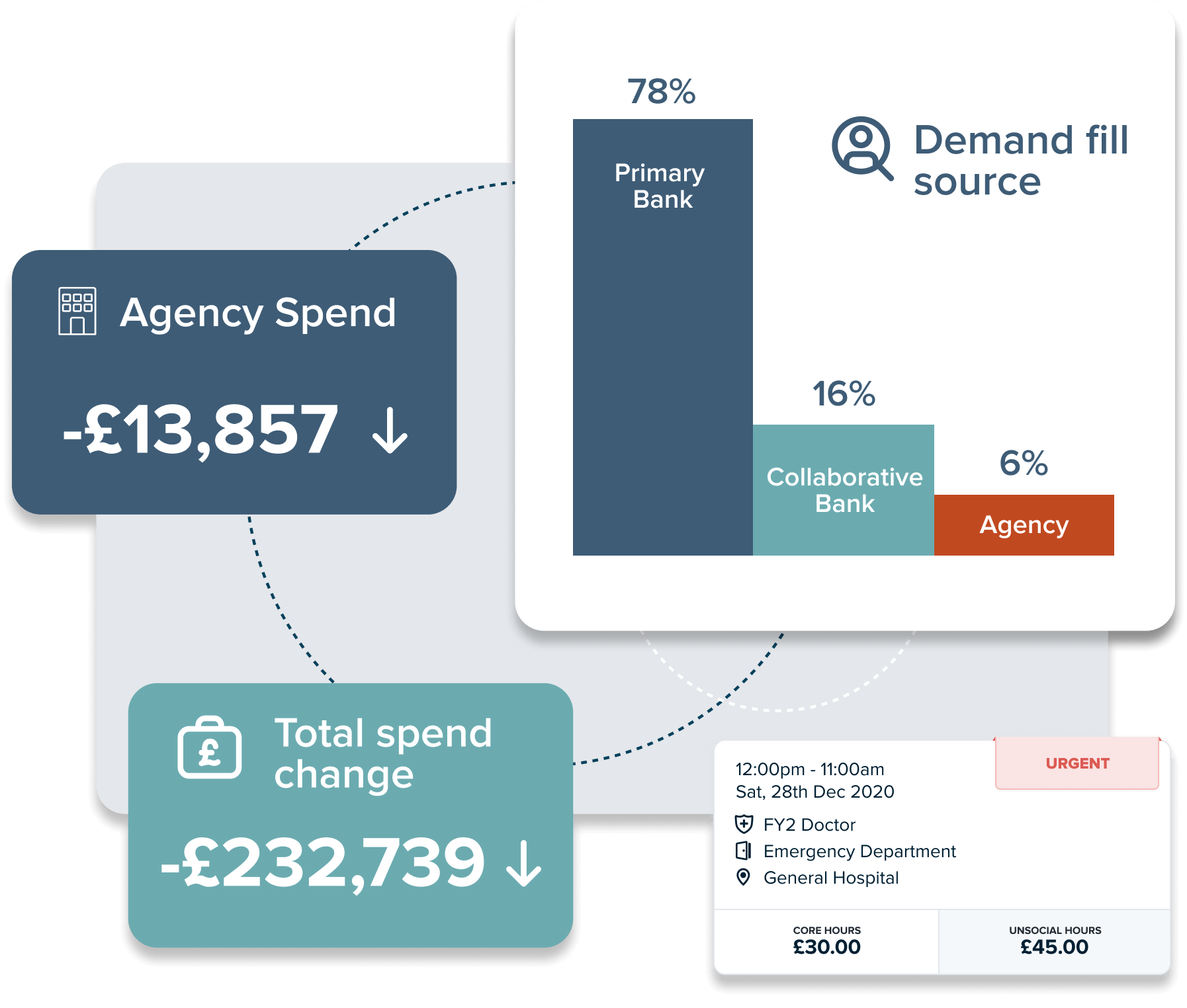 A system that is fit for the 2020s rather than systems that were administratively friendly in the 1980s and 90s.
Take the stress and surprise out of rostering
Roster with ease and speed
With built-in annual leave management and exception reporting, as well as integration with temporary staffing, you can work faster and more effectively to meet patient demand.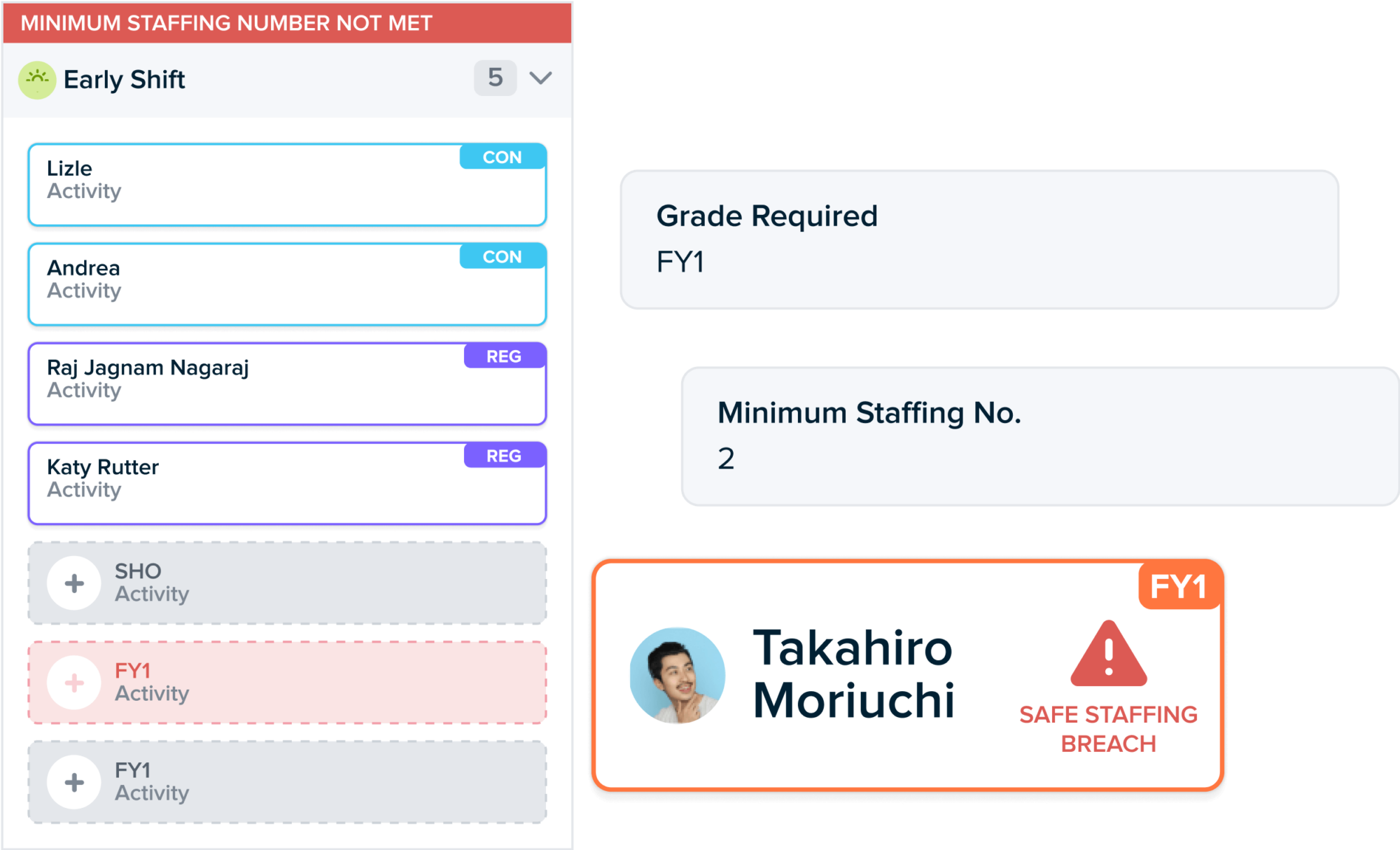 Stay informed and in control of spend
Give everyone access to the full staffing picture with features that prevent unforeseen spending. This includes integrated leave management (so everyone knows immediately when a clinician is on leave, not when they send you a postcard!), the ability to capture both full-time and less-than-full-time workers in one system, pattern breakdowns and costings when building a rota. Patchwork Rota enables us to look at potential problem areas, helping us plan well in advance so we know that staffing is going to be safe.
Build, retain, and empower your workforce
Support wellbeing with safe and accessible flexible working
Staff want the power to flex their schedule as they need, so we created a system that makes it safe and easy – without the email back-and-forths.  All in one app, clinicians can manage when they are working and share annual leave requests to all approvers in one action, so they can achieve the work-life balance that suits them, whilst maintaining the necessary visibility for managers.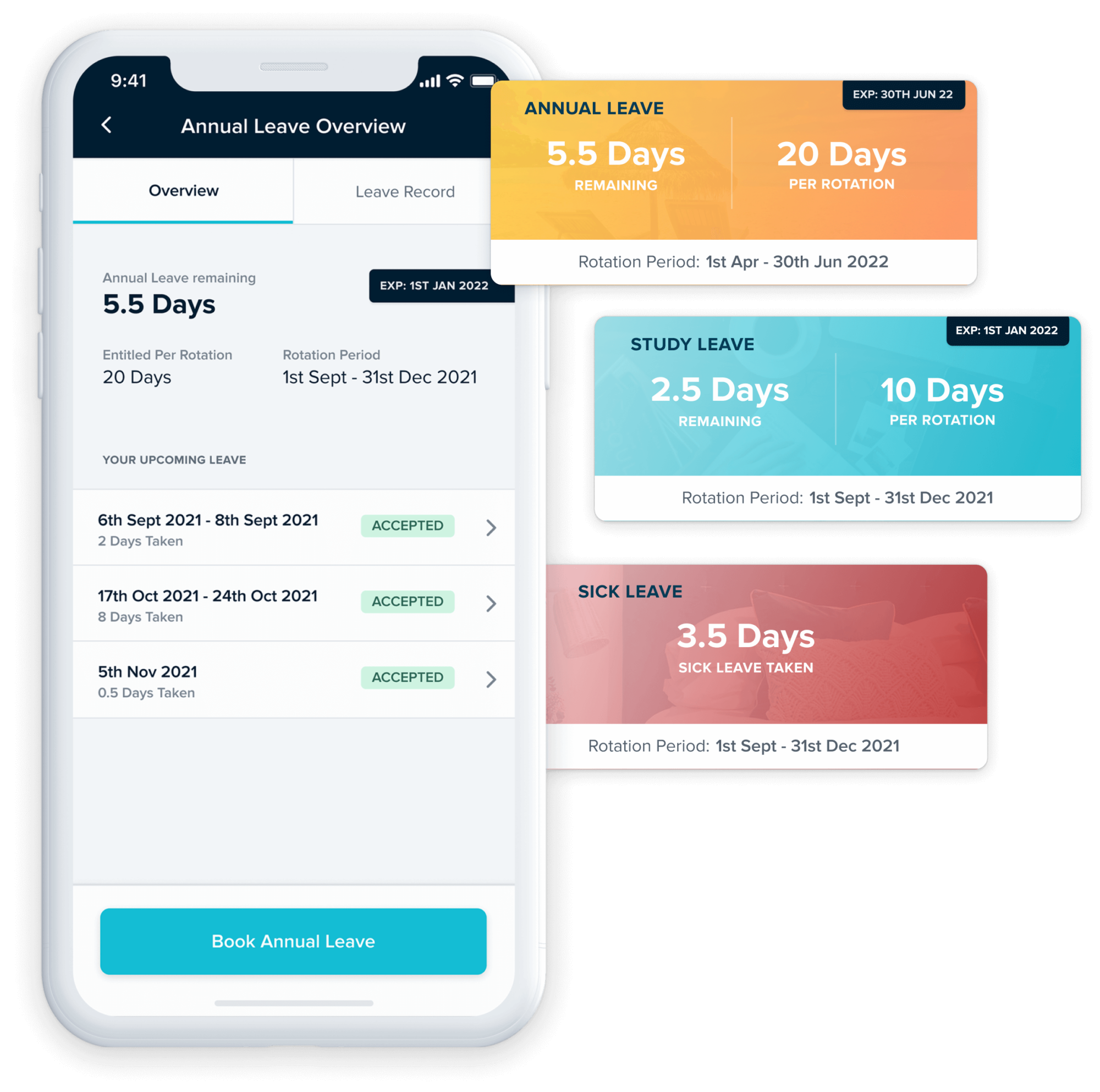 Give clinicians the headspace they need
We expect great tech in every area of our lives, so why should healthcare be any different? Our user-friendly desktop and mobile apps allow clinicians to view their personal and team rotas on the go, as well as upload and manage their documents – no more grappling with multiple spreadsheets or outdated tech.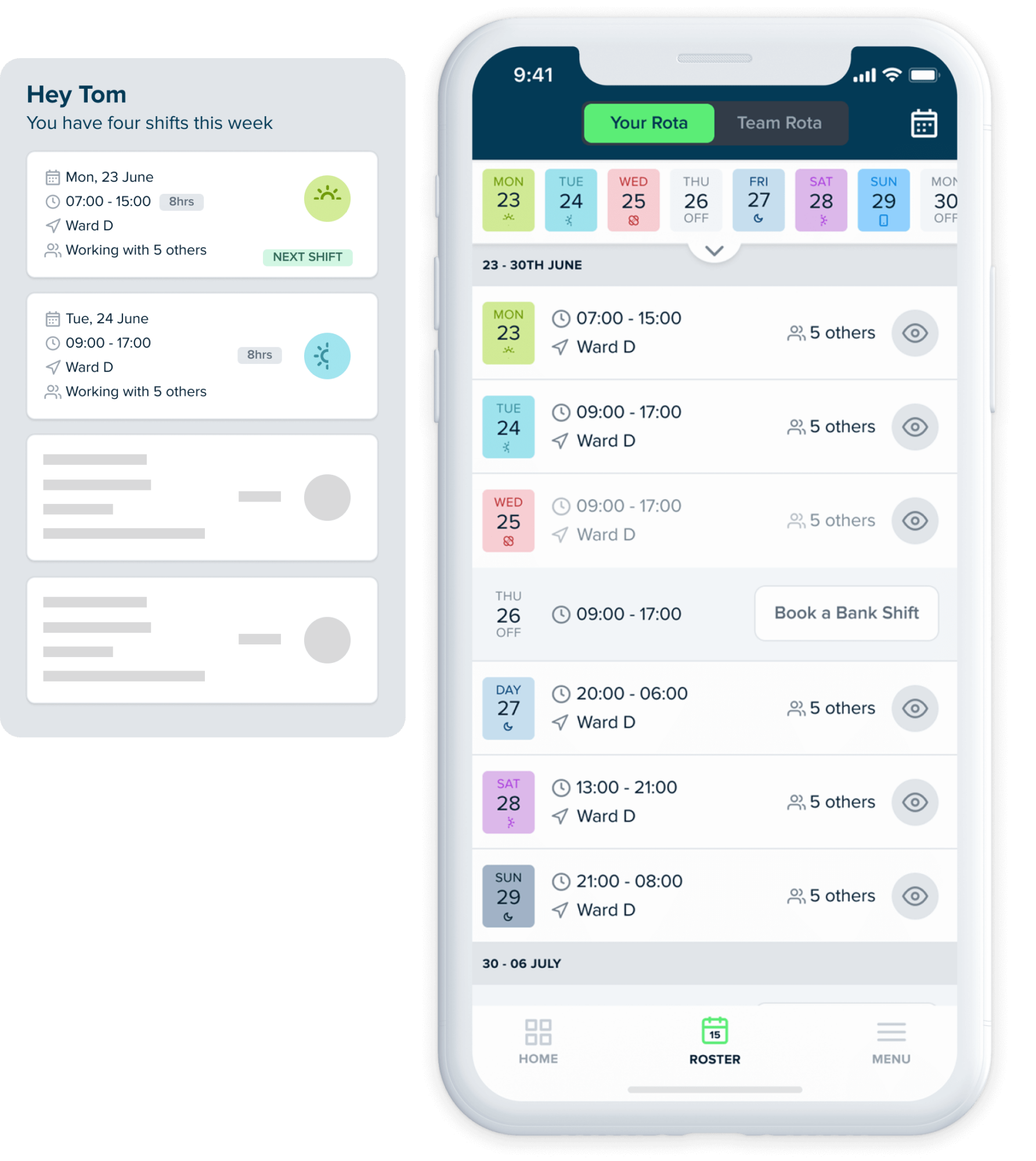 A solution that actually fits with clinicians' requirements and the flexible working period that we're moving into now.