The rota management platform purpose-built to empower your entire workforce
Safe, efficient and flexible rostering - all in one place.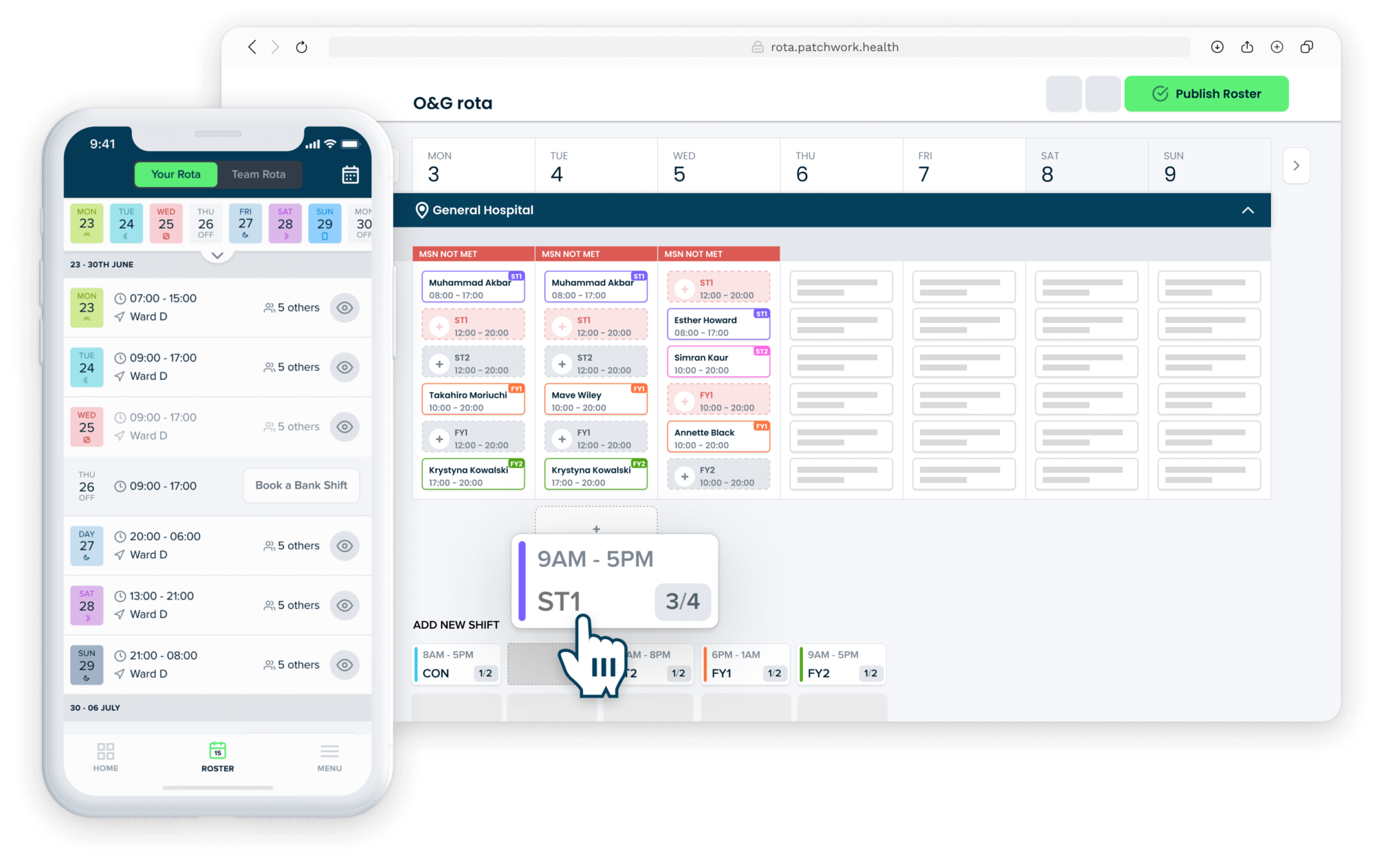 We co-designed something from the ground up that actually took the needs of clinicians into account, as well as being flexible for managers.
Engineered for efficiency
Current scheduling systems are too clunky. That's why we've built a simple, user-friendly Rota management solution that works for all staff groups and specialties.
Easily roster everyone - all in one place
We know that every staff group comes with its own unique requirements. We built our solution from the ground up to work for all of them, allowing you to finally roster your entire workforce in one place.
Support safe, flexible working
You deserve intuitive, empathetic rostering technology that doesn't slow you down the way current systems and spreadsheets do. Patchwork Rota makes rostering flexible and manageable, allowing you to schedule for multiple organisations easily, roster staff seamlessly and safely, and support clinician wellbeing.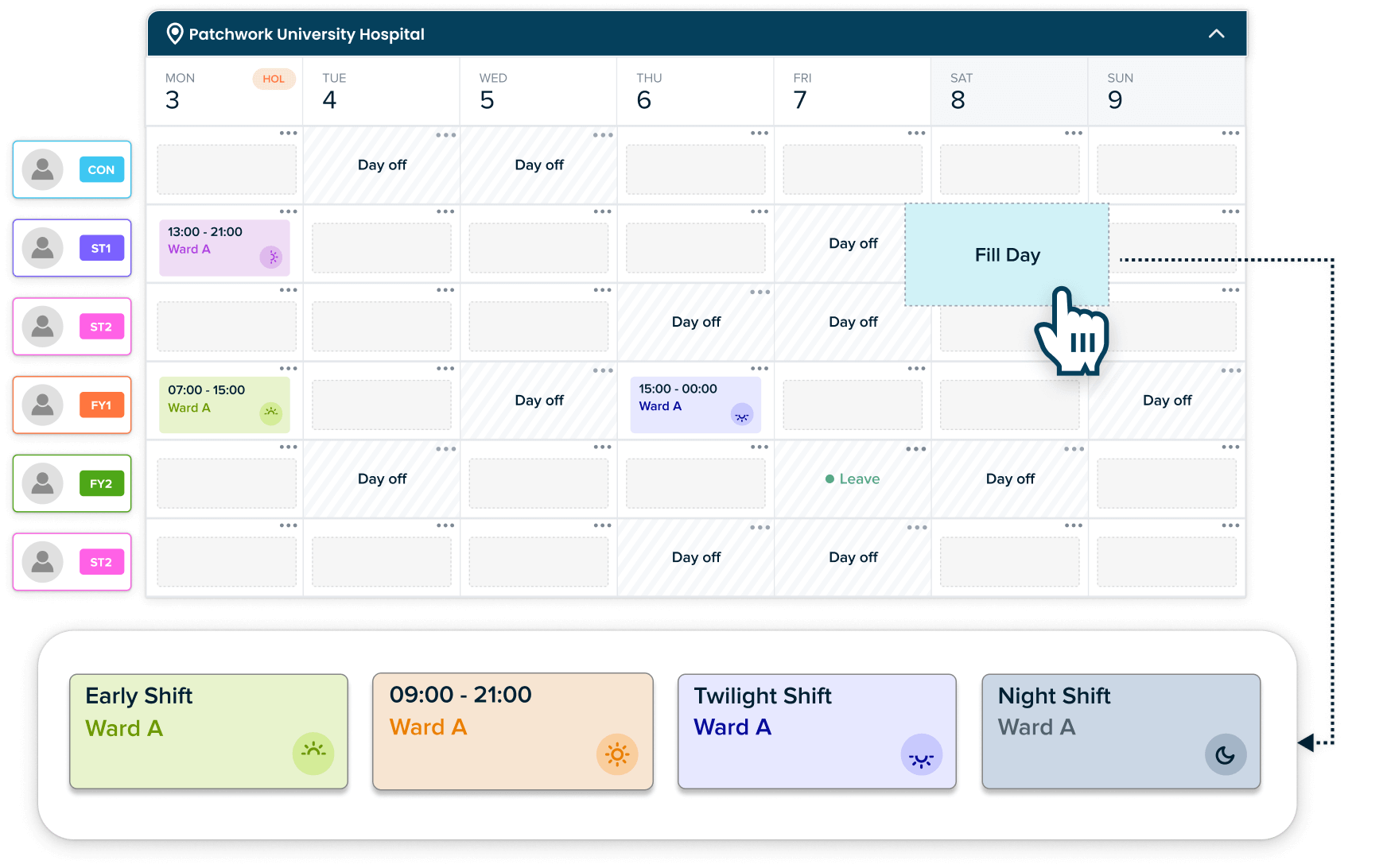 Create compliant rotas seamlessly with:
Rotas that practically manage themselves
Making it easy for you to roster everyone
Streamline your essential day-to-day tasks with one rostering system for all staff groups. With smart rostering, you can switch between different rota views for all workers with ease.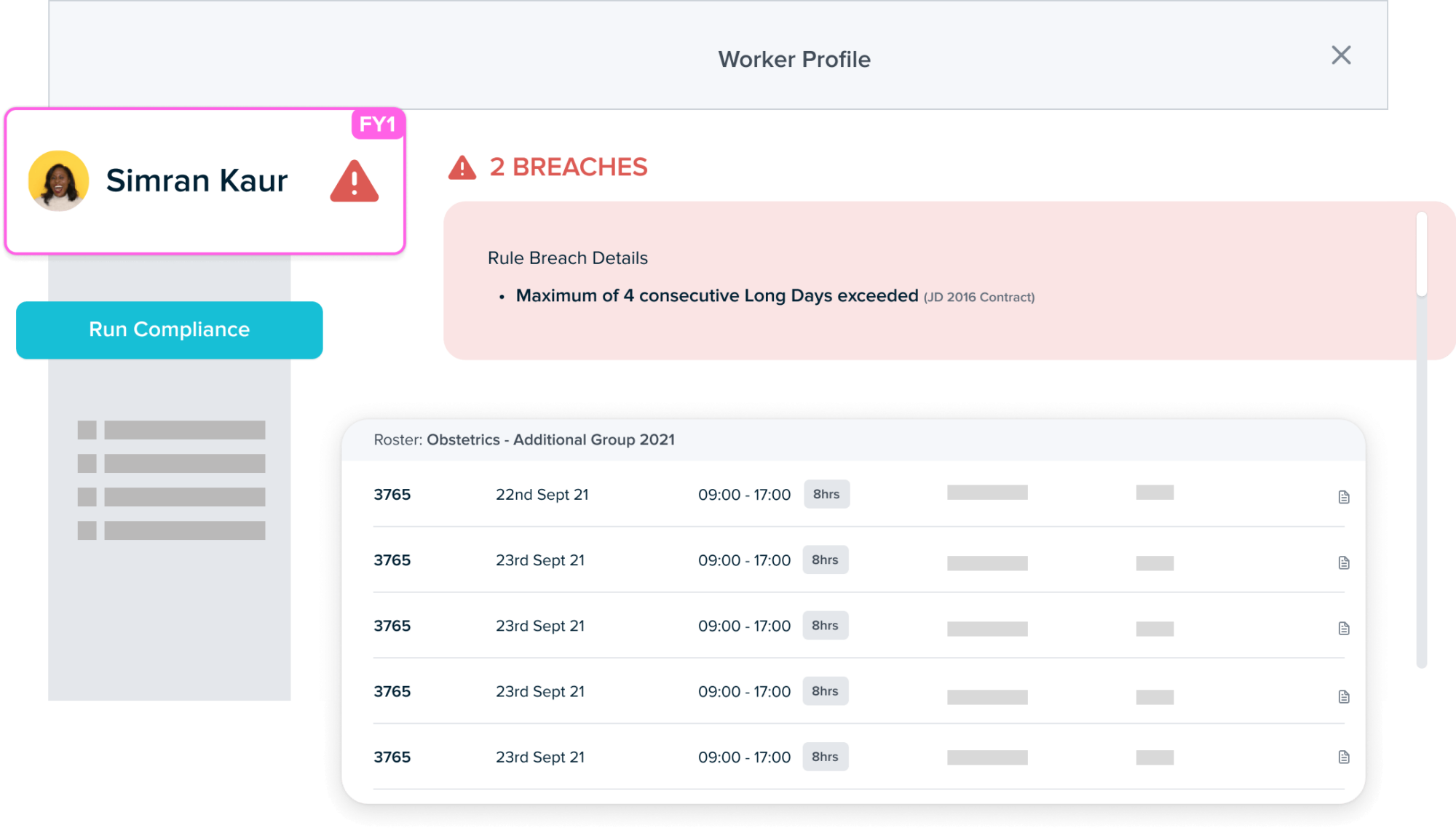 Roster staff more efficiently than ever before
Maximise the output of your workforce safely with our unique approach to smart rostering. Improve efficiency with in-built annual leave and seamless connection with Bank and Agency Manager.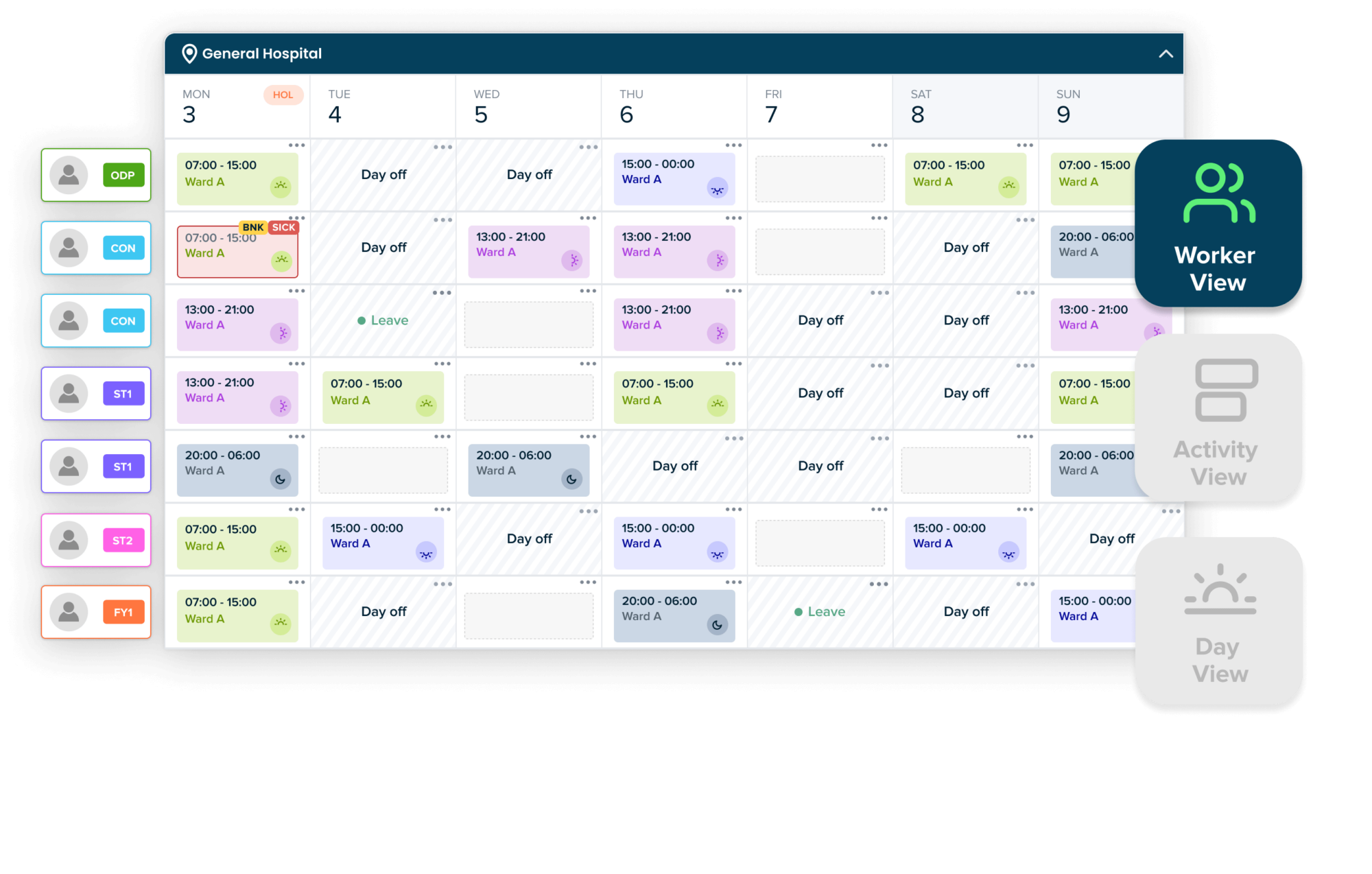 Unrivalled support to meet your rostering objectives
With support from our team of healthcare workforce experts, you can more easily achieve your workforce goals. We provide team training, bespoke consultancy, recruitment support and transformation services. This way, we help you to reach your targets by optimising the way your rotas are built and managed.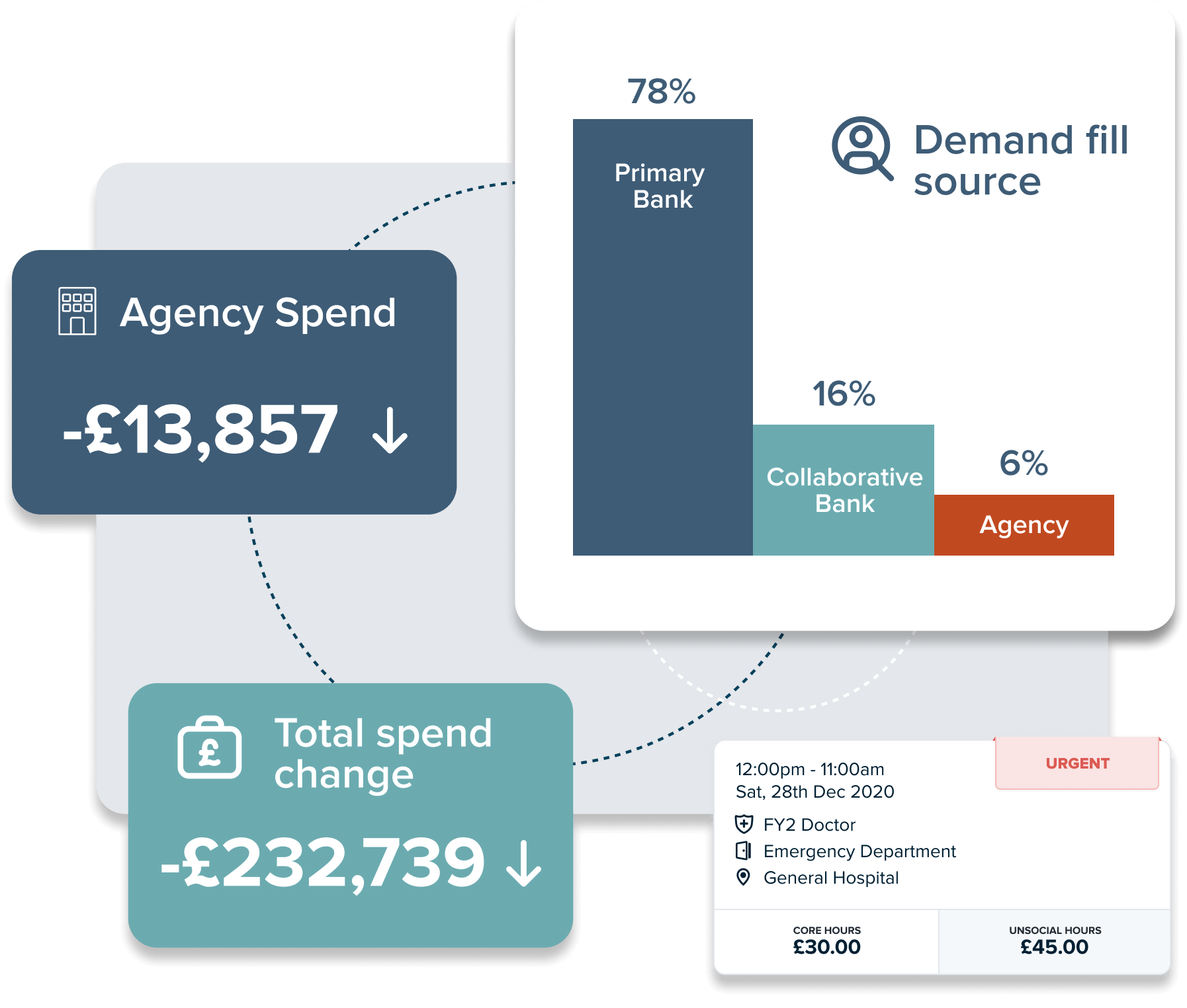 A system that is fit for the 2020s rather than systems that were administratively friendly in the 1980s and 90s.
Maintain safe levels of staffing
Improved workforce visibility for safer rostering
Understand your minimum staffing requirements and gain organisation-wide visibility with live compliance validation and breach approval. Get insights that are impossible on spreadsheets and holistically visualise your workforce in one place.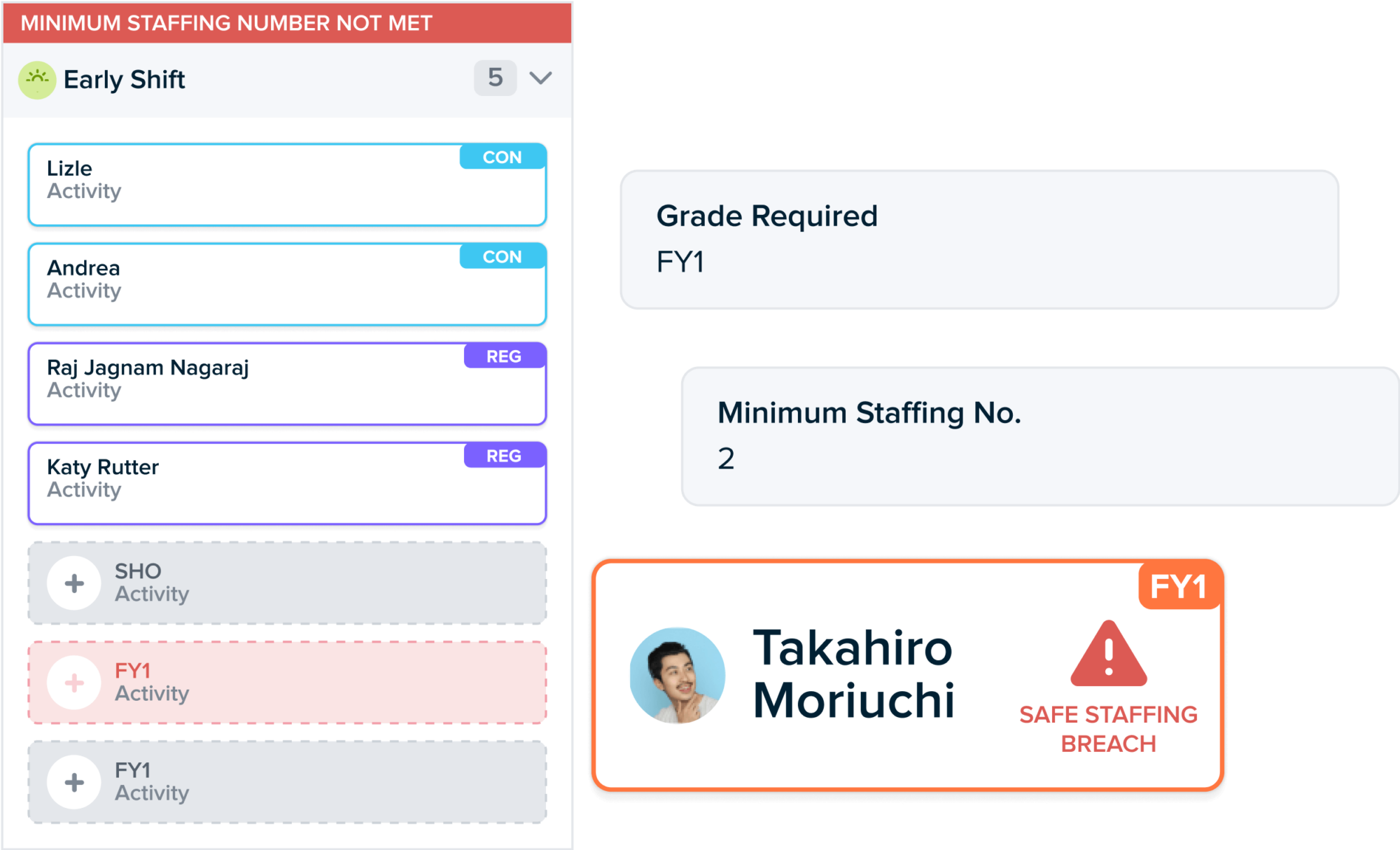 Create rosters based on what you need, not what you have
Our rota management platform removes the restrictions of role-based rostering, allowing you to create a more resilient workforce based on skills, not job titles. Built with multi-organisations in mind from the very beginning, you can access information across organisations easily and safely – either now or in the future. Patchwork Rota enables us to look at potential problem areas, helping us plan well in advance so we know that staffing is going to be safe.
Support happy and healthy clinicians through safe flexible working
Reduce burnout and prioritise wellbeing with flexible working opportunities. Patchwork Rota allows workers to request shift swaps, manage rotas and organise annual leave in line with personal commitments and preferences.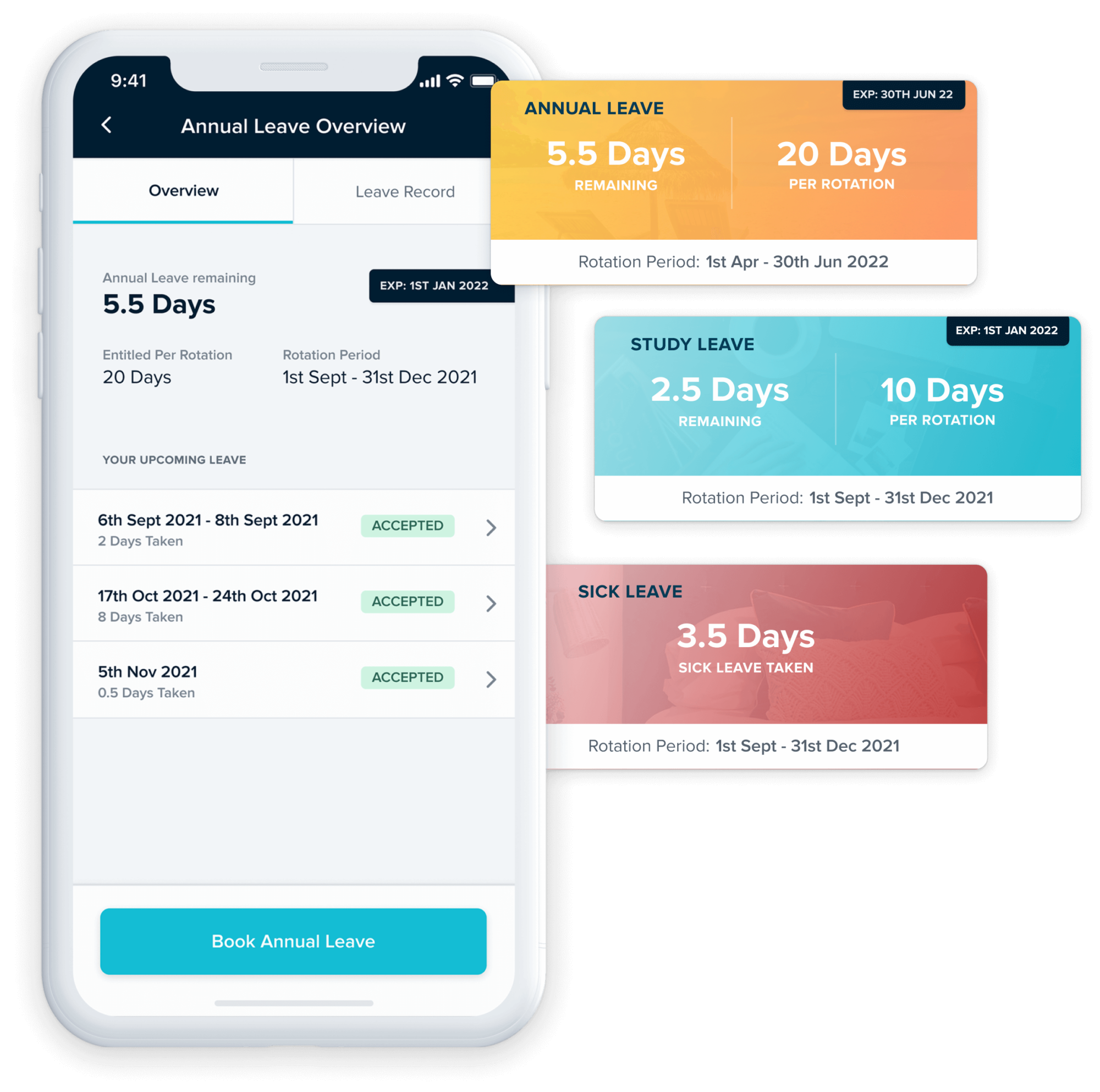 Easy-to-use tech to make clinicians' lives easier
Ensure your rostering solution benefits the clinician, not just the employer. Patchwork allows workers to simply link their rota to their personal iCal or Google Calendar and easily upload workforce documents in one place. Clinicians can quickly view their personal and team rotas with user-friendly mobile and desktop apps.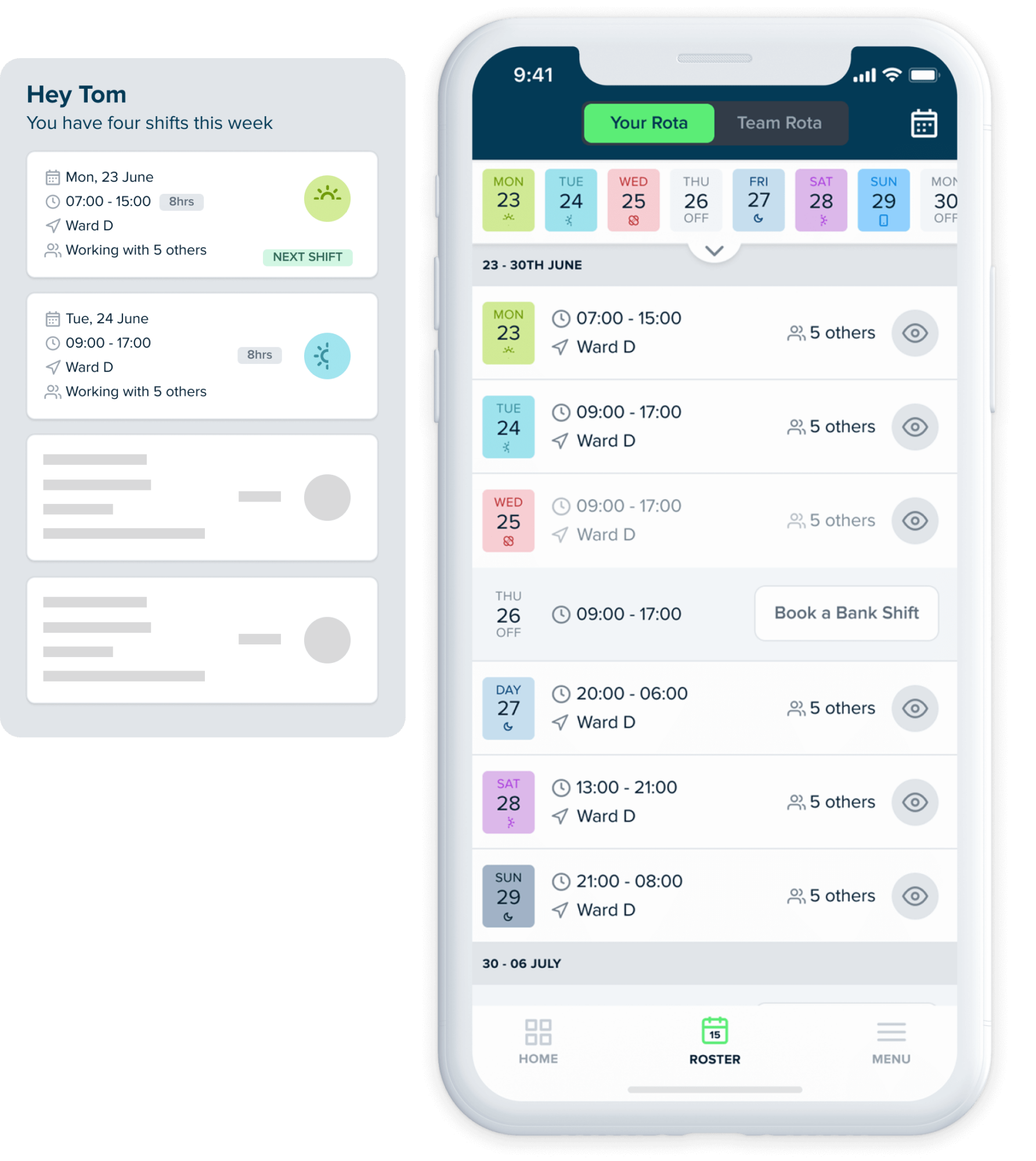 Support your clinicians' development based on skill set - not just by title
Stop having to work within the constraints of role-based rostering. Build a more sustainable workforce with skills-based rostering functionality that fosters professional development.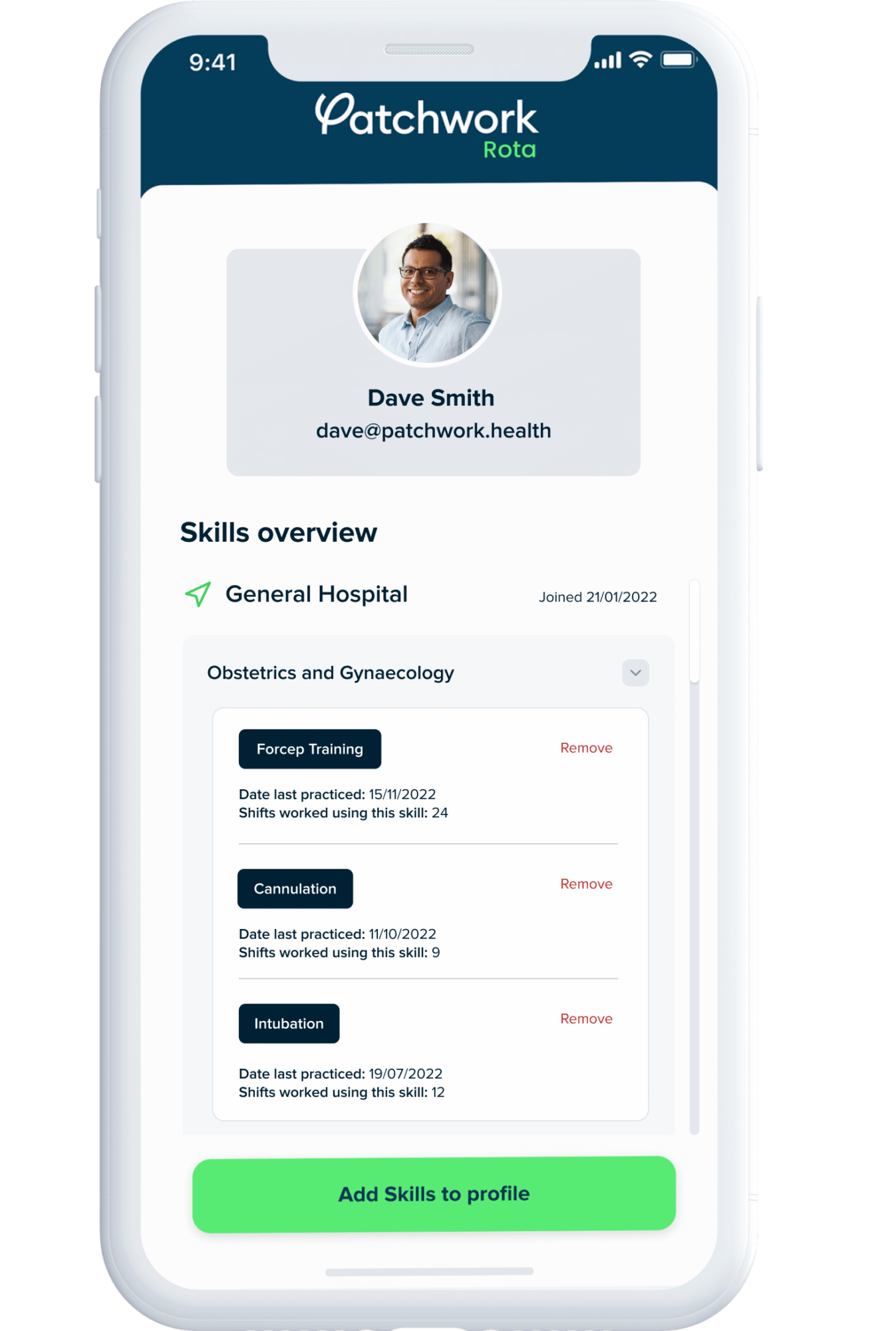 A solution that actually fits with clinicians' requirements and the flexible working period that we're moving into now.