Delivering a seamless and efficient implementation process at Royal National Orthopaedic Hospital NHS Trust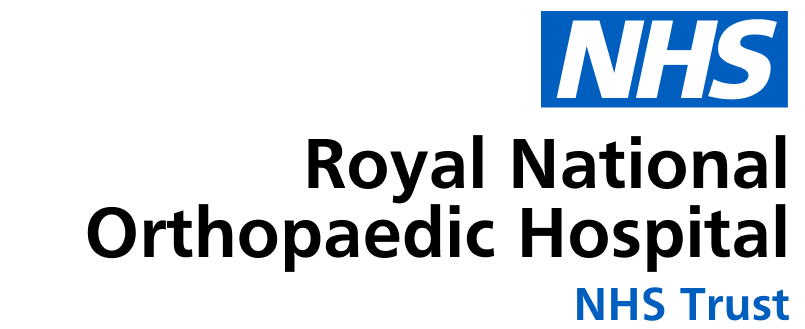 Highlights
1,240% medical bank growth in one year, from 15 to 202 workers (Jan 21-Feb 23)
Since launch, 92% of shifts that were not locked to agency have been filled by primary bank workers
80% of bank workers have worked at least 1 shift
Average shift lead time in the period is 13.0 days, up by a week from an average of 6.0 days in 2021
£144,850 saved in SHO and SPR agency spend, based on average Primary Bank and Agency rates (Jan 21-Feb 23)
The Challenge
At the start of the Royal National Orthopaedic Hospital NHS Trust (RNOH)'s partnership with Patchwork, the teams collectively identified the key workforce challenges that needed to be addressed from the start of the staff bank implementation process. Through individual and group exploration sessions, the following areas were highlighted as the main temporary staffing concerns that required improvement:
A lack of visibility and insufficient reporting capabilities relating to temporary staffing for medical staff
Limited control over rates of pay, with no clear audit trail for escalations
Significant administrative burden from the use of paper timesheets
Shifts advertised via WhatsApp to internal doctors only created an increased manual workload
General lack of governance and control over temporary staffing systems and processes
The Solution
To ensure a seamless and successful roll-out of a digital staff bank across the Trust, a comprehensive implementation process was established, with ongoing support from the Patchwork team.
The following steps were undertaken to meet the needs of all key stakeholders and maximise the success of the staff bank implementation.
Phase 1: Project Mobilisation
An initial kick-off session with key stakeholders took place to agree on the scope of the implementation, project timescales, desired process improvements, and to establish a clear governance structure that would inform decision-making throughout the duration of the partnership.
This included creating a steering group of project leads, aligning on the key aims listed, and agreeing that the solution would go live in 2 months.
Phase 2: Discovery & Design


During this phase, the teams at RNOH worked closely with Patchwork's implementation team to provide baseline data ('the current temporary staffing landscape') that would help determine KPIs and what system architecture was required to deliver the desired outcomes.
The teams also worked together to map out and co-design how key staff bank processes would operate across the Trust. This included establishing clear and agreed processes for: clinician onboarding, shift management, rate escalation, timesheet sign off and payroll processing procedures. Aligning on these areas early in the implementation enabled the Trust and Patchwork to build standard operating procedures for each key process, helping to maximise adoption, engagement and user experience at launch and throughout the partnership.
Phase 3: Configuration & Testing
The Patchwork team worked closely with department stakeholders to configure the system's settings to suit the needs of the Trust's temporary staffing teams, and migrated pre-existing shift data from legacy systems.
As part of this process, comprehensive testing was completed in staging environments and training sessions were conducted with end-users to ensure all stakeholders were prepared to use the solution effectively prior to go-live.
Phase 4: Go Live & Hypercare
Following the launch of the digital staff bank, close onsite and remote support was provided to temporary staffing teams, department managers and doctors to maximise engagement and adoption.
All RNOH stakeholders were also granted full access to Patchwork's knowledge base, which includes detailed onboarding, shift booking and payment FAQs, and step-by-step guides to ensure a successful and smooth roll-out.
Phase 5: Evaluation & Handover
A handover period then commenced from Patchwork's Implementation team to dedicated Customer Care support and Account Managers, who are responsible for overseeing all BAU activities.
Regular surveys, feedback sessions, ongoing steering group meetings and tailored reporting were all set up to ensure that the Trust continued to achieve the best outcomes for temporary staffing managers, medics and patients.
Results
Increased pool of engaged clinicians to plug rota gaps
1,240% medical bank growth in one year, from 15 to 202 workers (Jan 2021-Feb 2022).
Since launch, 92% of shifts that were not locked to agency have been filled by primary bank workers
80% of bank workers have worked at least 1 shift
Improved workforce planning, reducing last-minute vacancies and administrative time
Average shift lead time in the period is 13.0 days, up by a week from an average of 6.0 days in 2021

Shifts filled further in advance reduce last-minute sourcing of available clinicians, reduced need for agency cover and reduced manual resource for retrospective shift booking
Better staffing cost efficiencies
Patchwork Dashboards have automated temporary staffing reporting and provided better visibility over total spend
£144,850 saved in SHO and SPR agency spend, based on average Primary Bank and Agency rates (Jan 21-Feb 23)
Fr SHO: Average Bank Rate is £36.72 whereas Average Agency Rate is £45.44 with an average shift time of 9.2 hours. The average bank shift would therefore cost £337.55 compared to Agency shifts costing £417.70 (an £80.16 saving per shift).
For SPR: Average Bank Rate is £46.06 whereas Average Agency Rate is £56.75 with an average shift time of 8.0 hours. The average bank shift would therefore cost £369.32 compared to agency shifts costing £455.04 (an £85.72 saving per shift).
RNOH has enjoyed a great working relationship with Patchwork. The team worked hard to understand the Trust's issues with temporary staffing prior to implementation which has resulted in smooth administrative processes. The system is easy to use for both administrative and clinical staff and shift audit trails allow clear and transparent governance processes. Since implementation, Patchwork delivers comprehensive user reports which are easy to understand and uses monthly service meetings to highlight anomalies between departments, ensuring we are using the system in the most effective and efficient way. We have benefitted from clear savings in both time and money and are very happy with the partnership.