Warrington and Halton Hospitals NHS Trust: Driving improvements through access to comprehensive workforce data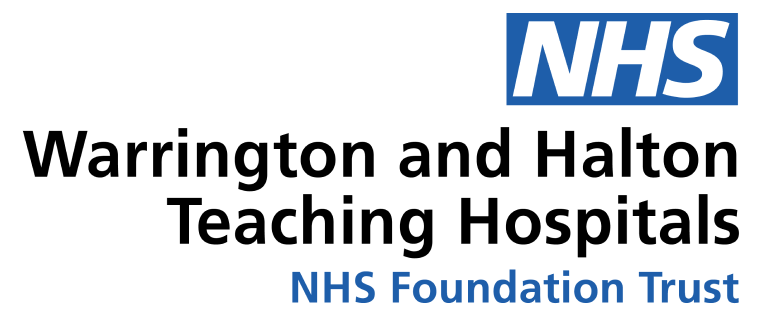 The Challenge
Proper analysis of workforce data is a powerful tool for driving improvements in healthcare. However, traditional methods of data collection and analysis can often be time-intensive, open to error and complicated.
Temporary staffing managers at Warrington and Halton Teaching Hospitals NHS Trust identified this as a key issue across the organisation. Data reporting presented a heavy administrative burden and delivered sparse insights in return.
As part of the innovative digital staff bank solution the Trust had established in partnership with Patchwork, teams began using Patchwork Insights. This allowed them to access up-to-date data on temporary staffing activity. Use of the platform has helped to transform the way the Trust's teams collect workforce data to produce key reports, including Pay Assurance Reports, Workforce Board Reports, and Medical and Dental Updates. Access to precise workforce insights is driving genuine operational improvements Trust-wide.
Outdated systems and complicated data collection
Collecting and reporting on data was previously a long and complicated process:
Data files were produced and then had to be manually entered into a complex set of Excel spreadsheets
This meant it was difficult to explore their data, apply filters or look at specific date ranges
Only staff members with an intricate knowledge of the spreadsheets' design could undertake effective reporting, leading to a single point of failure and risks of data errors
Compiling reports, including the monthly Pay Assurance Report, took two to three days each month and required a Band 6 worker or higher to complete them, raising the cost of reporting significantly
Onboarding new staff members to use the data reporting processes was difficult and time consuming
The Solution
New software, new insights
With the introduction of the Patchwork Insights reporting tool in January 2020, the Trust has  transformed the way workforce data is collected, presented and analysed:
Centralised dashboard
Rather than having to manually compare data sets across multiple Excel spreadsheets, staff can now access a suite of centralised dashboards through which all workforce data can be easily captured and analysed. This provides a consistent, single source of data across all the workforce reports produced at the Trust.
User-friendly interface
A user-friendly interface allows for complex data sets to be explored in a simple manner.  Different filters and drill downs can be easily applied to all the dashboards within Patchwork Insights, providing managers at Warrington with a clear view of performance across numerous metrics and at various levels. For example, workforce teams can look at shift fill rates, pay rate escalations or other compliance measures from across the organisation within a specific time period and at a divisional or departmental level.
Filters can also be seamlessly switched to present different views on the data, allowing for meaningful comparison and analysis which is tailored to the unique requirements of the organisation.
"Patchwork Insights shows me what I need to see in the way I need to see it. It's all there at the touch of a button."

Gemma Leach, Head of Workforce Systems and Intelligence at Warrington and Halton Hospitals NHS Trust
Regional comparison
In addition, data can be compared on a regional scale. Through access to anonymised data from other Trusts across their region, the Patchwork Insights comparison dashboard enables managers to easily compare measures such as pay rates. This has enabled WHH to evidence and justify their position when making decisions like introducing a trust-wide rate card, during discussions with their Joint Local Negotiating Committee on rate policies with union representatives, or when dealing with individual queries from workers.
"Using the comparison dashboards we are able to provide that evidence and assurance that what we're doing is in line with other organisations".

Gemma Leach, Head of Workforce Systems and Intelligence at Warrington and Halton Hospitals NHS Trust
Live reporting to support more robust processes
Warrington is also using Patchwork Insights reporting to support the implementation of new policies and processes across the Trust. For example, following a focused piece of data analysis on Patchwork Insights, it was found that Waiting List Initiatives (WLI) were not always being used appropriately. Using the live reporting available in the tool, the team were able to support a much more robust approval process for these shifts, including those not yet worked and paid. This has reduced the use of inappropriate WLIs across the Trust and saved around £1,500 per month within its first 3 months.
The future of data collection at the Trust
The use of Patchwork Insights is providing appropriate staff members across the Trust with access to accurate, flexible data, which can be easily analysed and automatically compiled into reports. Staff have more time to closely analyse and interpret the data sets and build a narrative around them, meaning clear evidence can be found to effectively drive and implement improvements.
Plans for the future are to increase the scope of reporting across the Trust. With the support of the Medical Director and other colleagues across the Human Resources function, they have begun comparing the data available in Patchwork Insights against other data sources, such as vacancy data, to challenge staff bank and agency usage where appropriate, and investigate ways of supporting services where necessary. Head of Workforce Systems and Intelligence, Gemma Leach, also plans to operationalise the data available in Patchwork Insights, granting services and operational management access to ensure that the insights and benefits from using the tool are available right across the organisation.
Advice for others looking to leverage workforce data
For other healthcare organisations looking to implement smarter, simpler ways to collect, present and use their workforce data, Gemma gives the following advice:
"First and foremost, start small with the data you are providing. When presenting workforce data it's important not to overwhelm but to carefully select the most significant and relevant data points to illustrate current performance.
"To identify these, work backwards from the question you wish to answer. What is it that you're hoping to identify or improve? It could be controlling pay rate escalation, or increasing the uptake of staff bank shifts. Whatever the focus, make sure to target the data you present based on the specific improvement you're aiming to achieve.
Using Patchwork Insights makes identifying and pulling specific data sets easy. By selecting the appropriate filter, you can find the precise data you need at the touch of a button. Leveraging this functionality will enable you to present a clear and consistent picture of performance through which you can easily identify areas for change.