Introducing people-centric staffing to get the best from the NHS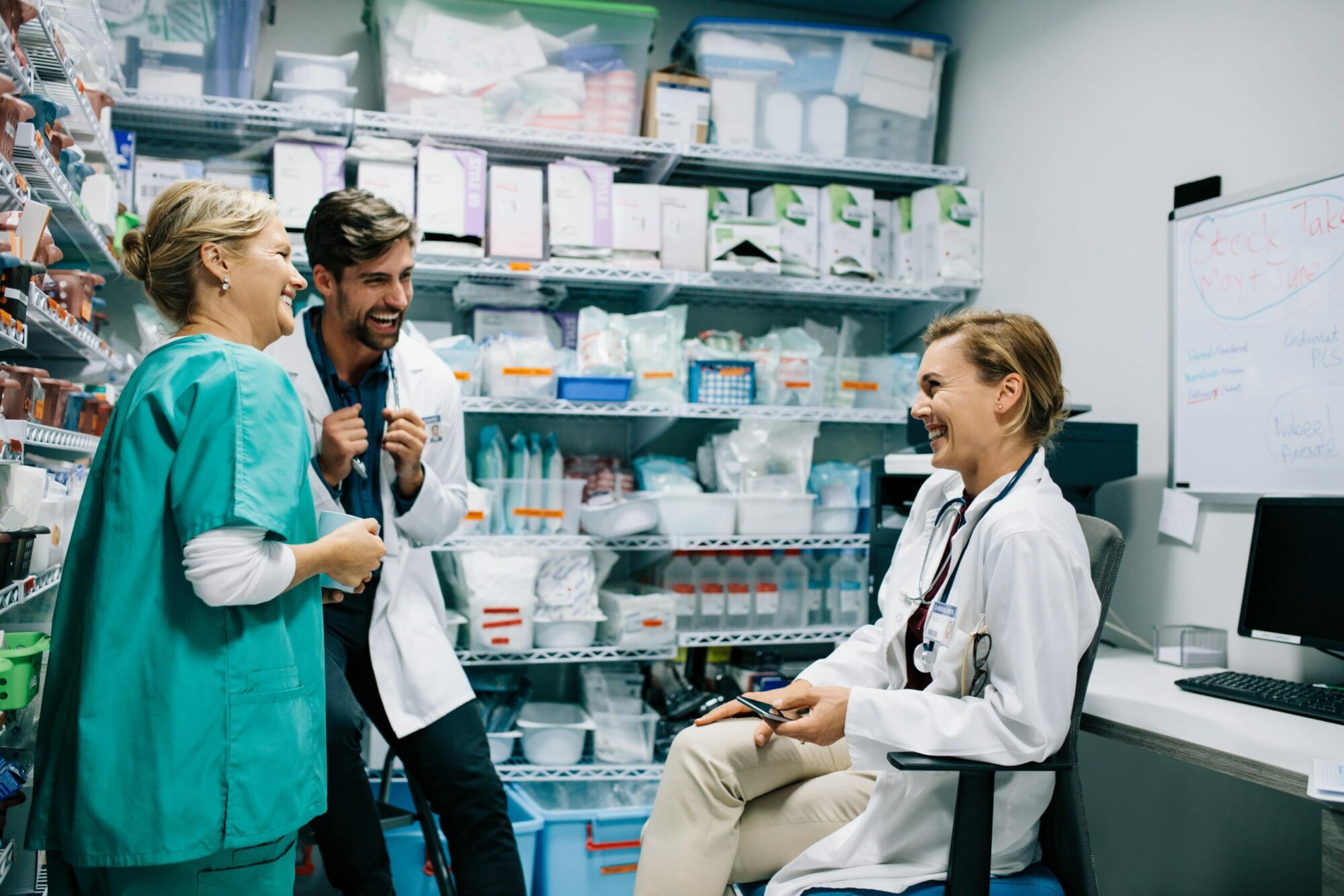 Co-authored by Dr Katrina Sheikh, Acute Internal Medicine SpR and Dr Anas Nader, CEO of Patchwork Health
Never underestimate the power of a day off.
A single day off for a single NHS staff member might sound as insignificant as a drop in the ocean, but in reality, it has a huge ripple effect.
Because it's not just a day away from routine responsibilities and pressures. It's an extra 12 hours to prepare for a career-determining exam; it's the freedom to watch a school play; it's a chance to rebalance mental wellbeing after a stressful month.
Crucially, it could be a buffer against burnout: a debilitating condition currently being experienced by up to one in three UK doctors (BMJ Open). HR teams know that burnout levels are closely tied to staff turnover and absenteeism, and research has proven that tackling burnout is essential to maintaining high standards of patient care and safety in the health sector (Kinman et al 2020).
To tackle the burnout epidemic, workers must be granted professional autonomy, trust and respect from their employer. It is this flexibility that will allow them to build a portfolio career and develop their skill set, and ultimately, it's how the NHS will retain them.
Delivering exceptional patient care is not incompatible with pursuing career progression – in fact, doctors who diversify their experiences are most likely to drive innovation in their workplaces and improve overall outcomes. So why must junior clinicians rely on the good will of their consultants and the accommodation of their team to attend exams, conferences and training days? And as key workers who have just battled through a year of immense pandemic pressures, why must our colleagues use annual leave to access essential mental health support?
It's high time that we put an end to these unacceptable scenarios. As NHS clinicians ourselves, we are both committed to seeing flexible working made the norm, and we know that with the right tools and solutions, it's possible.
This is not a goal that can be achieved through single policy changes or solo efforts – it's a goal that demands the active pursuit of change from everyone: from HR managers to senior leadership, admin teams, clinicians and AHPs. Most importantly, to guarantee both sustainability and success, this staffing transformation must be founded on the principle of employee empowerment. This means putting rota scheduling in the hands of clinicians, who can work collaboratively with rota managers to build schedules which are worker-owned. With the right user-friendly technology in their hands, every staff member can get involved at scale in creating rotas which fit their lives, rather than vice-versa.
Concurrently, we must take steps to break down the barriers which prevent primary and secondary care providers from workforce collaboration. During the past year, we've both been encouraged and impressed by the stripping back of red tape that has allowed skilled doctors to work across hospital and Trust boundaries during periods of intense demand. Now that we know how impactful this can be in alleviating pressure, it's time we embedded permanent (and crucially, interoperable) systems to facilitate multi-organisational staff scheduling.
By equipping healthcare workers with digital passports (records of their training, qualifications, personal details etc.) we can eliminate the administrative burden and lengthy inductions that prevent hospitals and GP surgeries from intelligently sharing their staffing capacity. Of course everyone hopes that we will never see a repeat of the COVID pressures on staffing, but we must build preparedness, adaptability and resilience into the system regardless. And on top of this, 'passporting' doctors will allow them to benefit, just as we both did in our training years, from diverse professional experiences and chances to grow their networks.
We know that the NHS is a complex organism, and that decades-old entrenched staffing systems can't be changed in an instant. But by focusing on scheduling that is multi-organisational and worker-owned, the foundations can be laid for a staffing model that will not only help tackle burnout and exit rates in a cost-effective manner, but will make the NHS an empowering, attractive employer for the next generation of healthcare professionals.
Find out how to establish a safe, sustainable and modern staffing solution with Patchwork Health